Letter from the Directors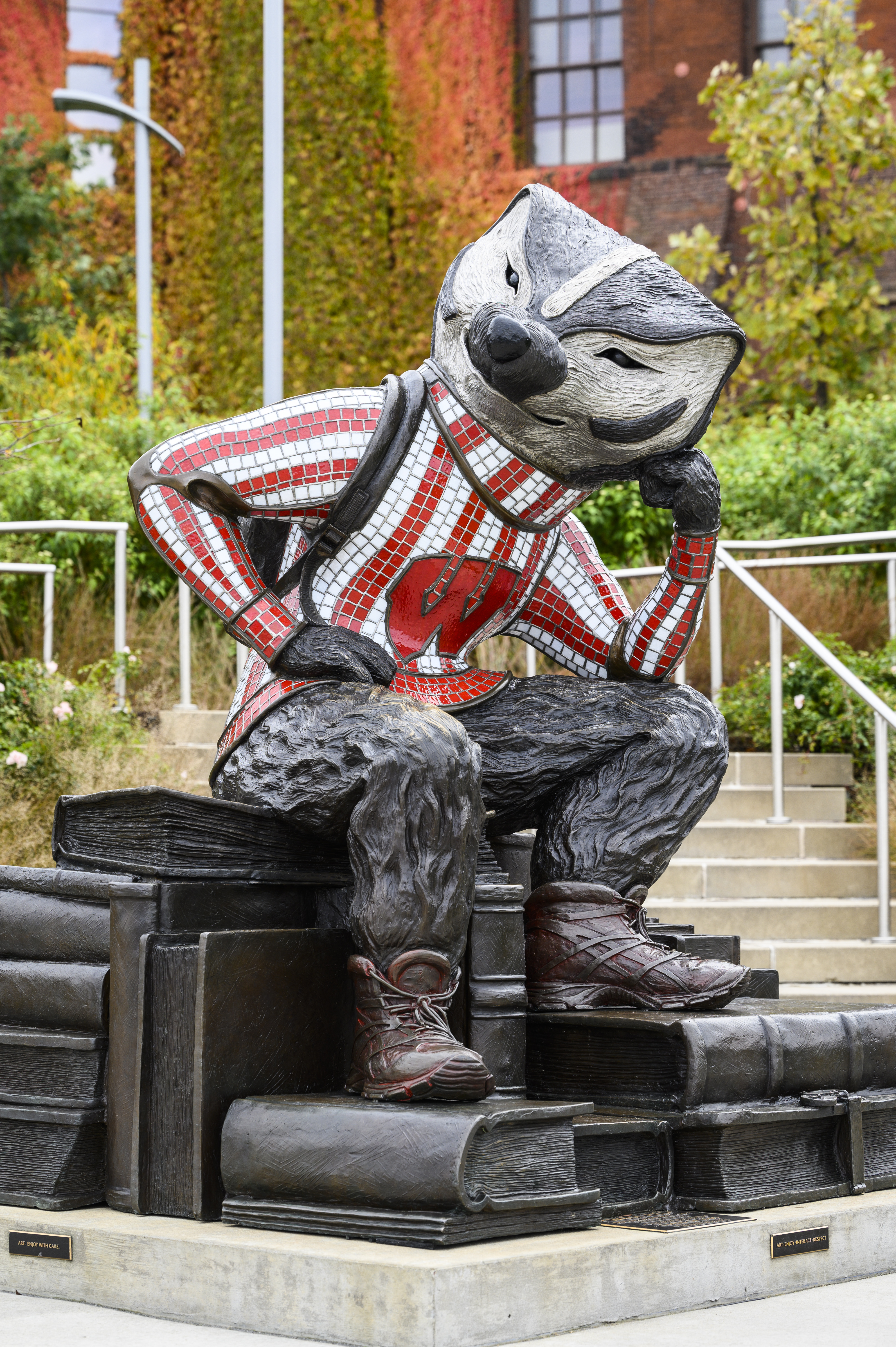 Dear CCWT Community,
As another semester comes to a close and students leave campus for summer break, we reflect on the many accomplishments, collaboration, and opportunities for shared knowledge and learning we've experienced at CCWT over the past several months.
Our inaugural group of Early Career Scholars have been working to identify their research topics for their reports;

We published a research brief and the final report for our College Internship Study;

Expert guest speakers made our 2023 Spring Seminar Series an astounding success;

We held monthly Career Readiness Across the Curriculum webinars to provide educators with an introduction to the cultural scripts model for classroom instruction;

Our Networks and Cultural Assets team presented at the American Educational Research Association Annual Meeting; and

Our Tuned In Labs team served four cohorts of students and launched their pilot train-the-trainer workshop!
Our team has been hard at work, and now we're preparing to bring you even more exciting content and opportunities this summer and fall!
You'll find all these updates and more in this edition of our newsletter. If you want more information about our programs or how you can collaborate with us, email
ccwt@wisc.edu
.
We hope you all have a wonderful summer!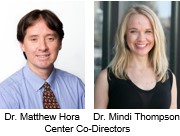 CCWT Selects Inaugural Group of Early Career Scholars
This spring we welcomed our first group of Early Career Scholars joining CCWT for 2023. These professionals receive access to CCWT's state-of-the art research, mentorship, and a $2,500 stipend to support their scholarship and professional development. Over the course of the program, scholars and CCWT investigators meet to share expertise, and each scholar will develop and present a project related to CCWT's mission.
Click here
to learn more about our scholars and the program!
CCWT Publishes Research on College Internship Study
Internships are widely considered valuable co-curricular opportunities that have multiple benefits to students' academic, social, and post-graduate career success. Yet, we know little about existing inequities that impact students' access to, and experience of, internships. This study aims to answer the following questions, and more:
Are students participating in internships at the same rate as they were four years ago?
Are student interns satisfied with their internship tasks and/or supervision?
Does race or minority serving institution status play a role in participation or satisfaction?
What long-term impacts to internships have on students' career, psychosocial, and personal lives?
2023 Spring Seminar Series Videos Available Online
The 2023 Spring Series featured a full line-up of experts who shared their knowledge and insights with CCWT's growing community of scholars and professionals.
Topics ranged from racism in politics to the nuances of adequately serving students with disabilities, and each expert weighed in on the challenges of assessing programs and students.
Learn about Career Readiness Across the Curriculum (CRxC)
One of the hottest topics in higher education today is the value of competencies in so-called "soft skills," "career readiness skills" or "21st-century skills" to student success in school, life and work.
Over the course of the spring semester, Dr. Matthew Hora hosted monthly one-hour webinars to teach instructors how to teach critical transferable skills using the cultural scripts approach to teaching and learning.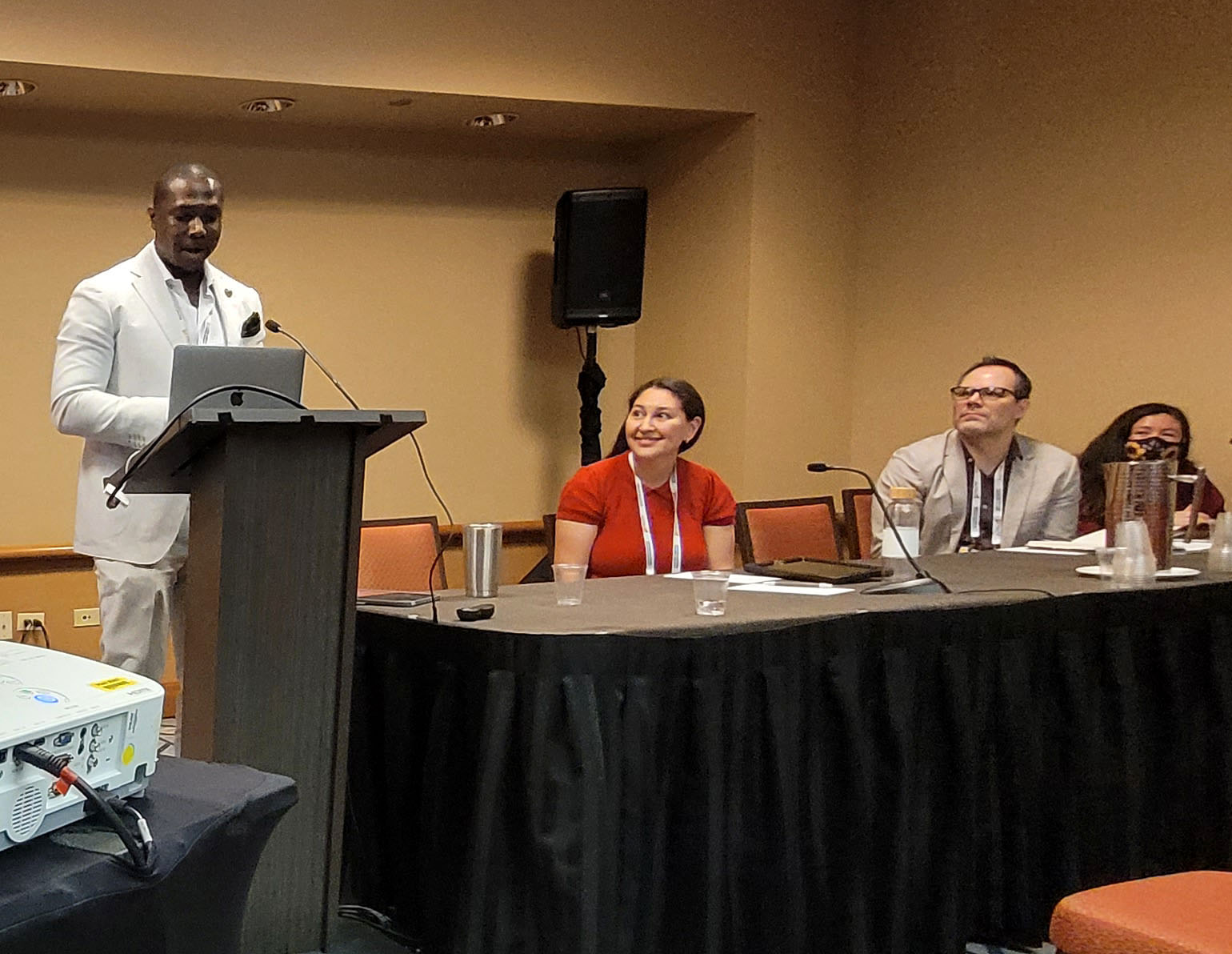 NCA Team Organizes Symposium at AERA Meeting
In April 2023, the
Networks & Cultural Assets (NCA)
team helped organize a symposium at American Educational Research Association Annual Meeting titled "Mobilizing Students' Community Cultural Wealth (CCW) in Transitions to College and Career: A Community Discussion." The NCA team presented their own work on "Combining Community Cultural Wealth with Social Network Analysis to Understand Students' College-to-Career Transitions," highlighting findings from pilot studies with students of color at two PWIs and sharing next steps in expanding the work to HSIs.
The event centered the work of scholars and policy analysts who use CCW to examine transition points in students' lives (e.g., from high school to college) as well as representatives from a nonprofit that incorporates CCW into its central mission and ended with a lively discussion about how to best share CCW with students, how to create tools for measuring CCW for specific student populations, and involving students and community members in the development of CCW scales.
Tuned In Labs Serves Four Cohorts, Launches Train-the-Trainer Pilot
The Covid-19 pandemic has revealed that the contemporary workplace requires psychological tools to support the well-being of all employees, particularly historically marginalized individuals. CCWT's
Tune In to Strive Out
program, rooted in Radical Healing, worked with four cohorts of students to guide them through practices to preserve a stronger sense of wellness and self-determination in their career development.
Soon, YOU will be able to bring this innovative program to YOUR campus. The Tuned In team launched their pilot 90-minute train-the-trainer workshop this month!
Click here
to learn more about the training and email
ccwt@wisc.edu
to request email updates about registration!
Welcome New CCWT Colleagues
Sarah Eckhardt, Research Assistant
Sarah Eckhardt
is graduating with a B.S. in Economics and Minor in Mathematics spring of 2023. She has worked as a research assistant on projects ranging from immigration geographic distribution to inter-state banking. Her research interests include immigration, property rights, education policy, criminal justice, and economic history. At the CCWT, she is a research assistant working on job training programs and the teaching of 21st century skills in STEM firms.
Bryna Goeking, Research Assistant
Bryna Goeking is a sophomore at UW-Madison studying Sociology and Strategic Communication. Originally from Oshkosh, Wisconsin, she is assisting the Networks and Cultural Assets Project Team within the CCWT. As an undergraduate student, she is especially interested in how student outreach can empower students in the transition from college into the workforce.
Luis Gonzalez-Quizhpe, Project Assistant
Luis Gonzalez-Quizhpe
is a Graduate Project Assistant and a Kichwa Saraguro graduate student in the Latin American, Caribbean and Iberian Studies MA Program at the University of Wisconsin-Madison. A Foreign Language and Area Studies Fellow, he currently studies education and community experiences of Latinx and Kichwa communities within rural and nontraditional spaces. His research has been presented in both national and international conferences and events, with their work being supported through the UW-LACIS Program and the Tinker Foundation. He has a strong personal investment in the recovery of Indigenous cultures and languages, the transmission of traditional cultural practices, and the well-being of youth and families. Luis holds a BAs in Sociology and a Certificate in Chicano and Latino Studies from the UW – Madison and worked with CCWT for the spring 2023 semester.
Dr. Ran Liu, Assistant Professor
Dr. Ran Liu
is currently an Assistant Professor in the Department of Educational Policy Studies. Her research focuses on the persistent gender and racial disparities in STEM education and the STEM workforce. More broadly, she studies the intersection of race, gender, class, and immigration status in education and the labor market. She is also interested in survey and statistical methods and applying machine learning models to social science research. At CCWT, Dr. Liu is working on a project investigating non-STEM degree holders in the STEM workforce.
Trevor McCray, Ph.D., Program Associate
Trevor McCray, Ph.D.,
is a Research Associate working alongside the Networks and Cultural Assets Project Team within the Division of Continuing Studies. With a background in Criminal Justice, Higher Education, Trevor earned his Ph.D. from the University of Texas at Arlington Department of K-16 Educational Leadership and Policy Studies. Originally from Baton Rouge, Louisiana, Trevor comes to the team with six-plus years of experience as a student affairs practitioner, primarily centered around career development and as a newly minted doctor in education.
Daniel Ginsberg
, Director of Education and Professional Practice at the American Anthropological Association, shared that a series of papers written by their research fellows and supported by CCWT would be published in the
Annals of Anthropological Practice
.

Do you follow us on LinkedIn?
We share the latest research, upcoming events, news, and information from our staff and community partners!
Huge thanks
to follower
Doug Porter
for attending our webinar with Dr. Adrianna Kezar and recommending it to his network!

Press Release: Dr. Nidia Bañuelos Co-authors Report for the Civil Rights Project
Among findings related specifically to educational outcomes for minoritized students, "researchers note... that data systems in California can and need to be better integrated and comprehensive to document students' academic and labor market participation and outcomes in community college baccalaureate programs."
Click here
to read the press release and learn more about the study, the authors, and their findings!
Bring Tune In to Strive Out to YOUR campus! This 90-minute interactive workshop is designed to introduce professionals to the Tune In to Strive Out Program, a career wellness program for underrepresented students. Participants will learn how to implement the framework and receive guidance on implementation from the Tuned In Team.
Save the Date for the First Annual CCWT Conference on November 2, 2023!
November 2nd at 11am CST
Dr. Lauren Rivera
, Northwestern University, Kellogg School of Management (in-person at UW-Madison as keynote speaker for our 1st Annual CCWT Conference) - "Insights from research on hiring discrimination: Implications for career services and college graduates."
Our team is working on the slate of summer and fall events! More information is coming soon!
Publications from the CCWT Team
College Internship Study Publications
Hora, M.T., Thompson, M., Jang-Tucci, K., Pasqualone, A., Akram-Turenne, T., Wolfgram, M., & Lee, C. (2023).
What are the longitudinal impacts of a college internship (during a pandemic)? Findings from the College Internship Study on program participation, quality, equitable access, and student outcomes
.
Center for Research on College-Workforce Transitions. University of Wisconsin–Madison, Division of Continuing Studies
.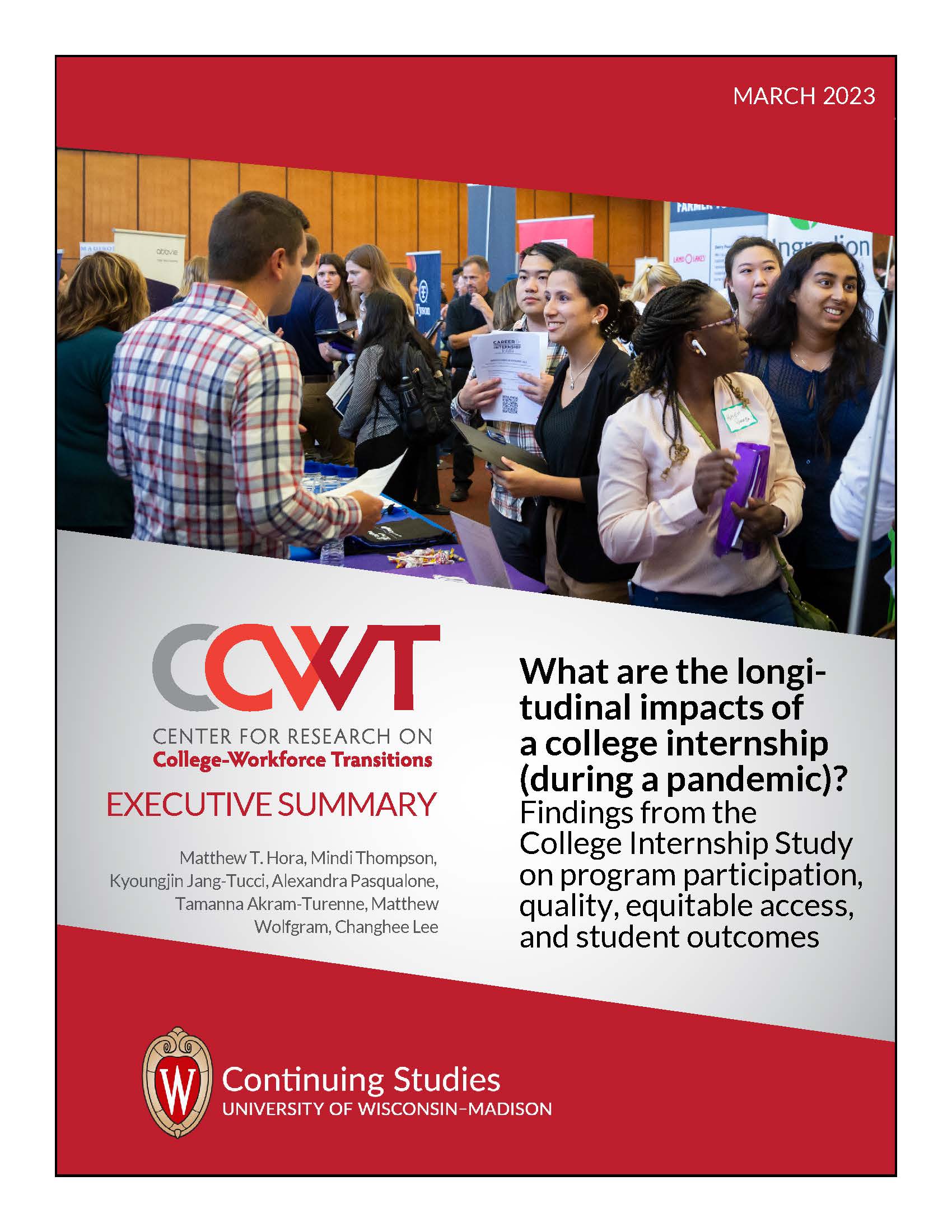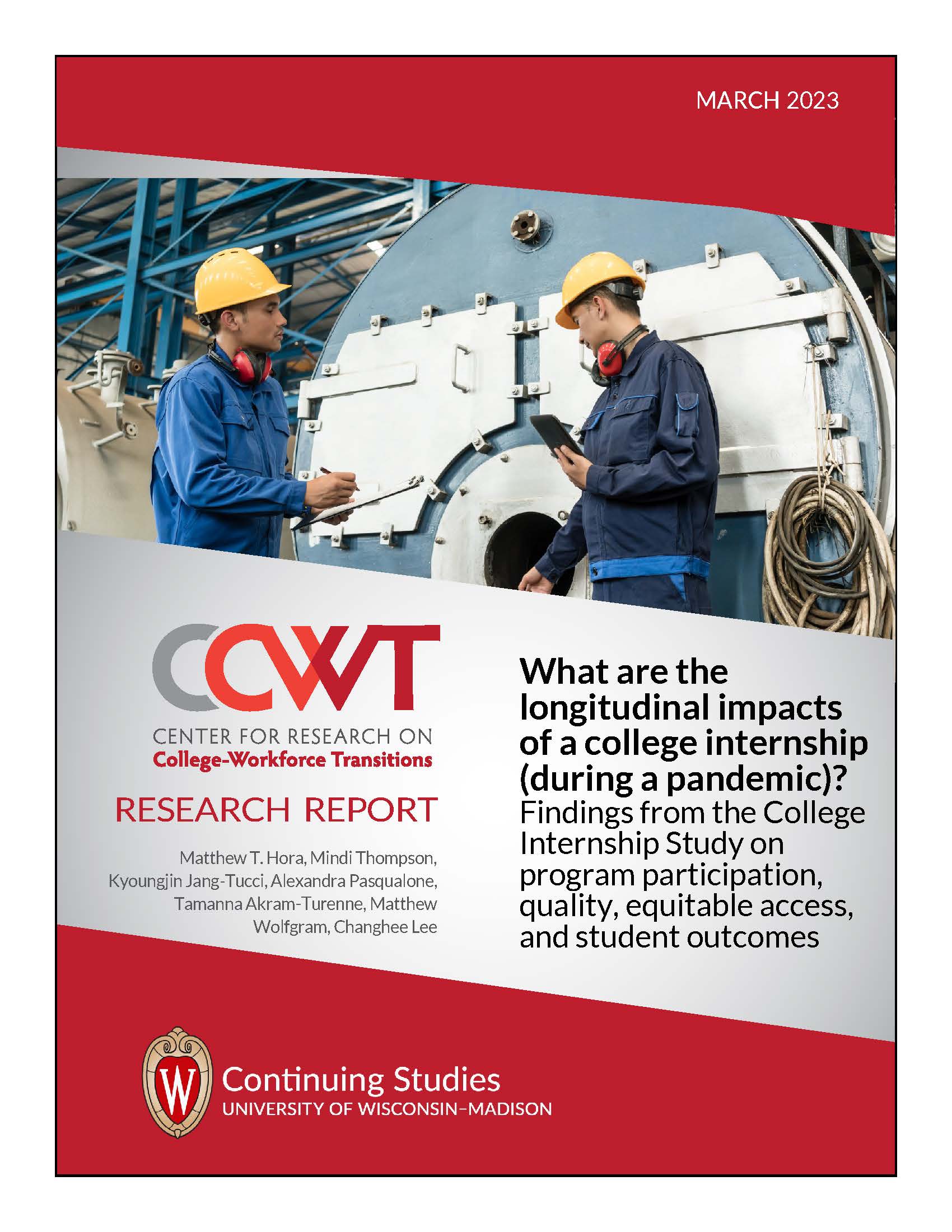 The mission of CCWT is to develop research tools, evidence, and educational programs that promote the career development and wellness of students as they seek post-graduate success. In this work, CCWT seeks to amplify the voices and interests of students of all ages, especially those historically marginalized in higher education, with the ultimate aim of facilitating institutional and societal change.
Center for Research on College to Workforce Transitions (CCWT)
Division of Continuing Studies
21 N. Park St., Madison, WI 53715