Hub Updates is the UW-Madison data science community's resource for news, trainings & workshops, and professional opportunities in data science.
March 10, 2021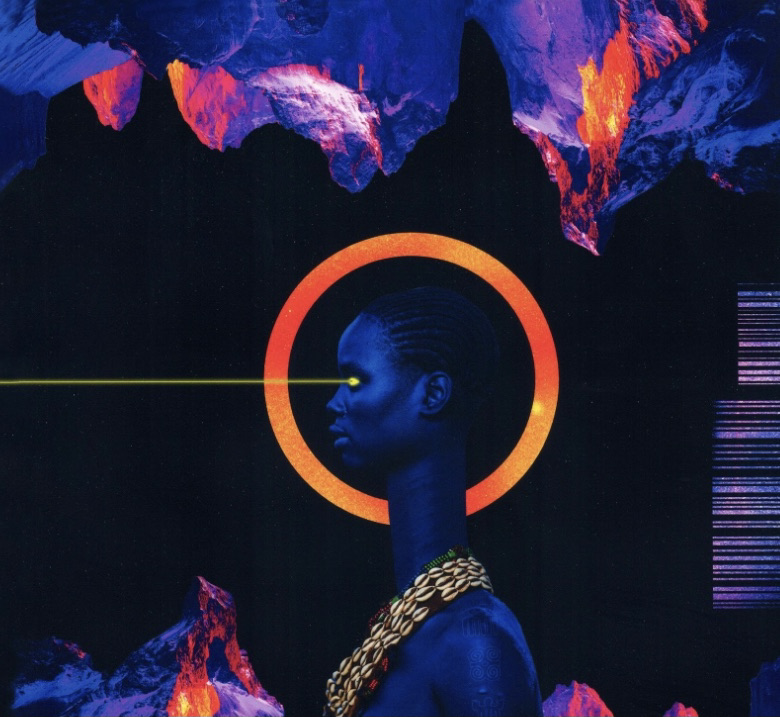 Research Funding Opportunity: American Family Funding Initiative
The
American Family Funding Initiative
offers grants of $75-150K to stimulate and support cutting-edge, highly innovative and groundbreaking research in the rapidly growing field of data science. American Family Insurance has partnered with UW–Madison through the
American Family Insurance Data Science Institute
(AFIDSI) to provide this research funding opportunity. All UW–Madison faculty and staff with PI status are eligible to apply.
Due March 17th
. Learn more
here
.
Upcoming Trainings & Workshops
Mar, 22, Microbiome Analysis using QIIME2 workshop
This workshop will cover amplicon-based microbiome analysis using the QIIME2. This all-day workshop will consist of lectures and hands on training to analyze from raw dataset through publication-quality statistics and visualizations.
Register here.
Mar. 30,
Navigating the Research Data Storage Landscape at UW-Madison workshop
This workshop will introduce the tool and storage landscape at UW.
Register here
.
Upcoming Seminars & Events
SILO Seminar Series, 12:30 p.m.
Mar. 10,
Faster Optimization: From linear programming to semidefinite programming, Zhao Song
Webinars
Mar 16
,
Equitable A.I. and Africa's Futures
AI4Afrika invites you to attend and engage with a panel of scholars and industry leaders who will discuss ways artificial intelligence could be leveraged for social good. Register
here
.
TA Opportunity CS/ECE 761, UW-Madison
Both graduate students and postdocs are eligible to apply for ​a TA position for the rest of the spring semester.
Graduate students
: Having taken 761/861 would be a plus.
Postdocs:
This is would be a short-term Faculty Assistant position for rest of the Spring 2021 term. This would be a great opportunity for those might want additional teaching experience for the future careers. If interested, please contact: Prof. Kangwook Lee
(
kangwook.lee@wisc.edu
) or Prof. Ramya Vinayak (
ramya@ece.wisc.edu
).
Summer 2021 Fellowship Program, Environmental Data Initiative (EDI)
Fellows will receive training in ecological data management and gain hands-on experience through participation in data preparation and publishing with scientists and information managers for specific host research sites.
Apply by March 22.
Learn more here.
Deep Learning Theory Summer School 2021, Princeton
The school will run remotely from July 27—August 4, 2021 and is aimed at graduate students interested in the theory of deep learning. The primary goal is to showcase, through three main courses and a variety of short talks, a range of exciting developments.
Apply by March 31
.
Learn more here
.
National College Health Assessment 2021
University Health Services is administering the
National College Health Assessment (NCHA)
to a sample of UW-Madison students (approximately 1 in 4 students, including all students of color) from March 15 – 29. Invited students will receive an email on Monday, March 15 (along with reminder emails) from the National College Health Assessment (
ncha-web@acha.org
). The survey aims to better understand the health behaviors, perceptions and needs of UW-Madison students. There are also questions about how the COVID-19 pandemic has affected your health and well-being. Data from past surveys have been used to increase funding for mental health services and implementing cultural competency trainings across UW campuses. Please consider participating in this important survey if you are invited.
Professional Opportunities
On Campus
Data Manager, UW-Madison
The Environmental Data Initiative is hiring a full-time data manager to provide professional data publishing services to ecologists. Duties include curating and archiving a wide variety of datasets from researchers (write metadata, quality control, annotation).
Apply by March 22.
Learn more here.
Off Campus
Data Management Specialist, IT Research Computing Services @ Northwestern University
The Data Management Specialist is responsible for the development and implementation of secure and efficient research data management plans and workflows. In this position, you will help researchers meet their research project security, compliance, and research collaboration requirements.
Learn more here.
Emerging Data Practices Librarian, Cornell University
Uris Libraries Research and Learning Services Department is looking for someone who will help students and scholars become more confident users of data in the humanities and social sciences – particularly with emerging types of research data, including text. We want you to have some technical experience, and enthusiasm for building more experience on the job. But most importantly, we want you to bring a wide-ranging curiosity, a dedication to helping varied learners develop and grow, and a desire to help build an equitable and anti-racist interdisciplinary collective for applied information science.
Learn more here.
Senior Software Engineer, Audio Visual Preservation (AVP)
AVP is looking for a Senior Engineer with experience across the entire software development lifecycle to lead and contribute to a wide array of development projects, as well as to assist in the continued improvement of our operations and infrastructure. Experience building scalable cloud services, distributed systems, and/or database systems would be a plus.
Apply here.
Stanford Libraries is looking for a candidate that will be responsible for providing broad support for traditional and computational analysis, including data management, data analysis and workflows, ethical considerations, and by organizing workshops, tutorials, and consulting. The candidate will play a key role within the Libraries to coordinate text and data mining services and the management of data assets and act as local resource for questions coming in from other public facing Library services.
Apply here.
Durham's Department of Geography is accepting applications for two PDRAs to assist with research on the project 'Algorithmic Societies: Ethical Life in the Machine Learning Age.' They will carry out interdisciplinary qualitative field research, including non-participant observations, semi-structured interviews, and digital ethnography.
Learn more here.