Hub Updates is the UW-Madison data science community's resource for news, trainings & workshops, and professional opportunities in data science.
If you have feedback on the new format or suggestions for other news, events, and opportunities to include, send us an email at
newsletter@datascience.wisc.edu
.
Have questions about anything data science-related? Come see us at our drop-in consultations:
Coding Meetup: Tuesdays, 2:30-4:30 p.m. CT

Office Hours: Thursdays, 2:30-4:30 p.m. CT
July 28, 2021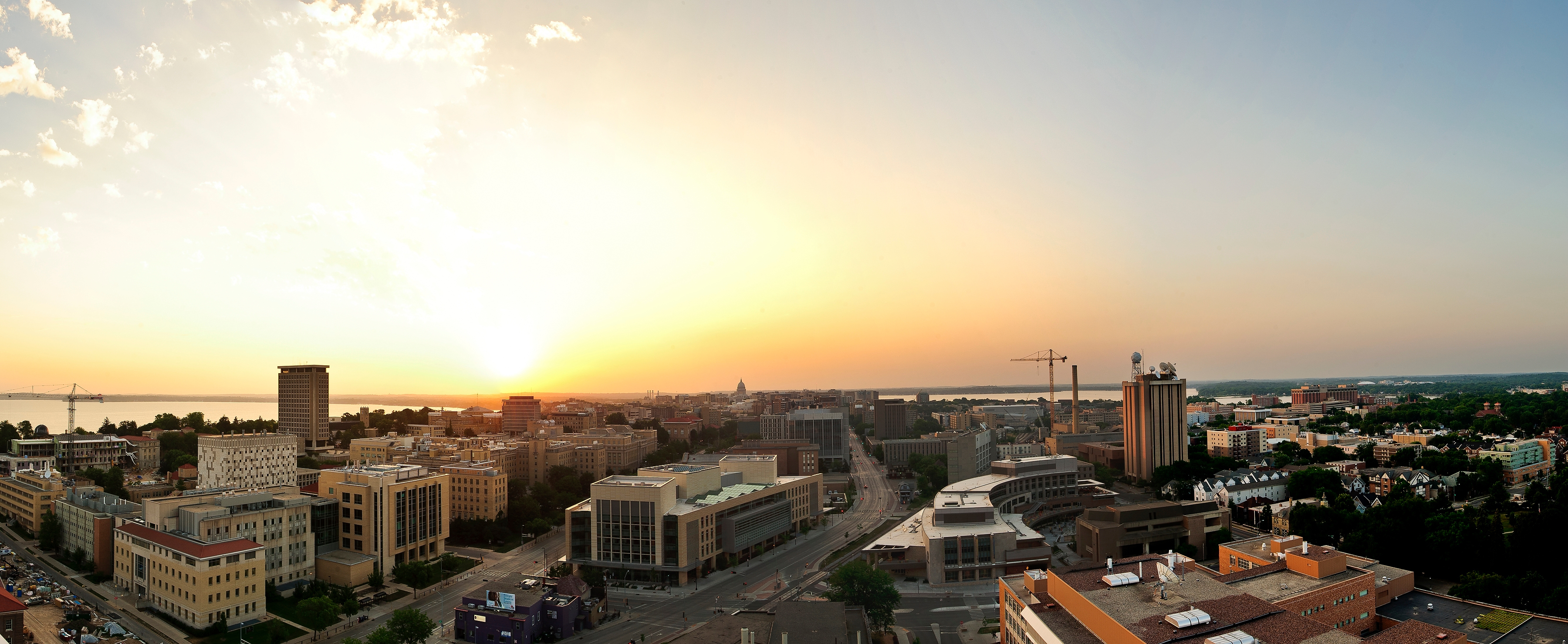 If you have attended a workshop, office hours, scheduled a one on one, then we encourage you to fill out
this brief survey
. We are further analyzing how we can better serve our community through improving our events and points of interaction. The survey is available
here
—we look forward to hearing about your experiences and input.
Upcoming Trainings & Workshops
Machine Learning for Biology Workshop, UW-Madison
August 3 - 5.
The Machine Learning for Biology (ml4bio) workshop is aimed at biologists with no previous machine learning experience. This is a conceptual workshop designed to teach machine learning literacy. The topics and materials can be previewed at
here
. Please RVSP using this
link
.
Software Carpentry Workshop, Data Science Hub
August 9 - 20
. Software Carpentry aims to help researchers get their work done in less time and with less pain by teaching them research computing skills. This workshop will cover the Unix shell, git and GitHub, and Python.
Register here.
git & GitHub Workshop, Forward Festival
August 13.
We will cover the basics of using git and how to collaborate using GitHub. Some topics include repositories, branches, tracking changes, pull requests, and more.
Learn more here.
Data Carpentry Genomics Workshop, Data Science Hub
August 23 - Sept. 3.
Data Carpentry develops and teaches workshops on the fundamental data skills needed to conduct research. This workshop will cover the Unix shell, data wrangling, R & dyplr, and R visualization & Rmd, using genomic sequencing data.
Register here.
Upcoming Seminars & Events
Webinars
Aug. 2 - 6, 2:30 - 4 p.m.: OSG Virtual School 2021 Core Lectures
For the first time, the OSG Virtual School 2021 will open its core lectures — live to the public. The public lectures are excellent learning opportunities for students and researchers who could not be full participants of the School. The sessions are also well suited for those interested in learning more about High Throughput Computing, OSG, HTCondor, or leveraging any of these in your computing research.
Register here.
Aug. 17, 1 p.m. CT, CZ Manager: Software for Sensor and Sample Based Earth Observations
CZ Manager is a GUI for Observations Data Model 2 (ODM2). This software was originally developed for managing data collected from the field in Luquillo, Puerto Rico for the NSF funded Critical Zone Observatory program, and is also in use for sensor and sample-based data from the waterways of the New Hampshire Great Bay region. CZ Manager includes a suite of tools for mapping sites, plotting data, managing data QA/QC, and Water OneFlow web services (WaterML) for integration with data.cuahsi.org.
Register here.
Research assistant, Law Professor Nina Varsava at UW-Madison
Nina Varsava is seeking to hire a graduate or advanced undergraduate student research assistant to work on a series of projects that use computational methods to study legal texts and the legal system. The research assistant would be responsible for managing and merging large sets of textual data and metadata, improving and debugging scripts, cleaning and analyzing textual data and metadata using natural language processing and other methods, and assisting with statistical analyses.
Learn more here.
Dublin Core 2021 Virtual Conference Student Forum
Master's or PhD students with an interest in metadata may be interested in this student workshop at the DCMI 2021 conference. The aim of this forum is to provide opportunity to graduate students to share their experiences and exchange ideas of best practices, research in progress and findings in areas relating to the theme of the conference: Metadata Innovation. Deadline for submissions is
July 31st.
Learn more here.
Professional Opportunities
On Campus
Game Developer, Wisconsin Center for Educational Research
The Field Day Lab based at the Wisconsin Center for Education Research makes learning games that bring contemporary research to the public and use the game data to understand how people learn. The Game Developer position works in coordination with the UI/UX designer, contracted artists, student developers, and the game's producer to create quality educational technology for students. Relevant skills for this position are Unity, GitHub, Javascript, CSS, and HTML5.
Learn more and apply here
.
Off Campus
Data Applications Administrator, City of Seattle
The City of Seattle is seeking an experienced Data and Applications Administrator in the
Office of the City Clerk, a division of the Legislative Department. This is an outstanding opportunity to play a key role in the implementation, enhancement and support of our data systems. This position affords growth and an opportunity to support the Office of the City Clerk serve its large customer base of internal and external users.
Learn more and apply here.
Senior Systems Administrator, University of Vermont
University of Vermont is looking for someone to provide expert support for the Vermont Advanced Computing Center's (VACC) cluster services which includes three high performance computing (HPC) research clusters, including multi-thousand core "big compute" resources and GPU-focused resources, and large-scale filesystems with over 1 petabyte of IBM Spectrum Scale (GPFS) storage and advanced networking systems.
Learn more here
.
Bioinformatics Analyst, University of Minnesota
The Research Informatics Solutions (RIS) group within the University of Minnesota Supercomputing Institute (MSI) is hiring a full time Bioinformatics Analyst to support basic biomedical and applied clinical genetic research for the Department of Laboratory Medicine and Pathology (LM&P) at the University of Minnesota. The analyst in this position will conduct cutting-edge bioinformatics analyses in close collaboration with a diverse set of biomedical labs within the LM&P department, as well as design and implement clinical genomic analysis pipelines for the Molecular Diagnostic Lab.
Learn more here
.
Full stack Application Developer, DataCite
DataCite is a leading global non-profit organization that provides persistent identifiers (DOIs) for research outputs. DataCite is looking for a Full Stack Application Developer to join the DataCite development team in a fully remote position. You will be involved in furthering the technology in our services that support our mission.
Learn more here
.
Software Engineer II/III in Research Information Services (RIS), Federal Reserve Bank Minneapolis
The Federal Reserve Bank of Minneapolis is looking for someone who will build and enhance software applications such as institutional repositories, digital archives, and other tools that support academic research activities. You will report to the Technology and Analytics Manager in Research Information Services.
Learn more and apply here
.
Data and GIS Librarian, Union College
Schaffer Library at Union College seeks a Data & GIS Librarian to provide expertise in the areas of data and geospatial methods, supporting students, faculty, and staff in the discovery, creation, visualization, and dissemination of a wide variety of research data. As a member of Research Services, the Librarian will join a team dedicated to the full spectrum of student and faculty research, bringing a unique data perspective to broader instruction, research services, and digital scholarship programs.
Learn more here.
Research Data Librarian, University of Alabama
The University of Alabama at Birmingham (UAB) Libraries seek an innovative, creative, and dynamic professional for the newly created position of Research Data Management Librarian. The successful candidate will be a member of the UAB Libraries' new Office of Scholarly Communication and will provide leadership and direction for research data management and curation services in support of a large campus research community.
Learn more here.