Hub Updates is the UW-Madison data science community's resource for news, trainings & workshops, and professional opportunities in data science.
If you have feedback on the new format or suggestions for other news, events, and opportunities to include, send us an email at
newsletter@datascience.wisc.edu
.
Have questions about anything data science-related? Come see us at our drop-in consultations:
Coding Meetup: Tuesdays, 2:30-4:30 p.m. CT

Office Hours: Thursdays, 2:30-4:30 p.m. CT
September 22, 2021
Data Science News
Nominate a Talented Latinx Scientist From Your Lab for El Zoominario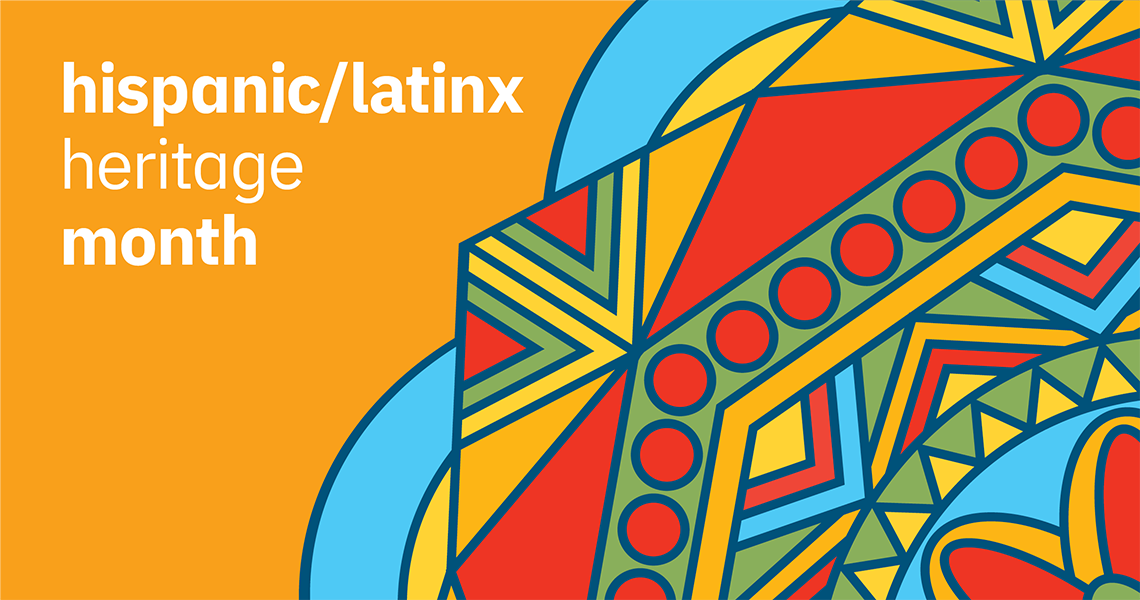 El Zoominario
is a virtual seminar series to increase visibility of Latinx people in STEM and to inspire the next generation of Latinx scientists. Graduate students and postdocs are highly encouraged to participate (feel free to self-nominate).
If you know of someone that could be a speaker of the seminar, please nominate them in
this form
. Please feel free to forward and distribute to other groups or departments on campus.
You can find a list of the YouTube videos of all of the talks up to the present
at this link
.
Upcoming Trainings & Workshops
Sept. 27, Intro to Next Gen Sequencing Workshop
Practice hands-on analysis of Next Generation DNA Sequencing (NGS) data as applied to identify single nucleotide polymorphisms (SNP) using Linux command-line driven open source software.
Learn more here.
Oct. 4, mRNA-Seq Workshop
Learn the principles behind mRNA-Seq analysis with a hands-on introduction to linux-based open source software and analysis pipelines for mRNA-Seq. Workshop is aimed at teaching the computational process that takes the raw data all the way through the high level analysis.
Learn more here.
Upcoming Seminars & Events
SILO Seminar Series, 12:30 p.m.
Sept. 27,
"
New representer theorems for inverse problems and machine learning", Michael Unser
This semester there will be hybrid seminars, with both in-person and virtual (Zoom) participation. Pizza will be served for the in-person attendees. The number of in-person attendees will be limited to 20 people (we will possibly increase this number later in the semester).
If you are interested in attending
in-person
in the Orchard View room in the WID, then please sign-up
here.
NIHCM Webinar
September 28, 12 p.m. CT, "How Can We Design AI That Will Help Advance, Not Hinder, Health Equity?"
Rapid advances in artificial intelligence (AI) are transforming the way we view and provide medical care, but latest evidence suggests that clinical AI often exacerbates long-standing inequities in health outcomes. Part of the "Stopping the Other Pandemic: Systemic Racism and Health" series, this webinar will feature leading social scientists and experts on both AI and race who will explore the impact of algorithms on health disparities and quality care.
Register to join
in this thrilling conversation on September 28, from 12 to 1 p.m.
Professional Opportunities
On Campus
The successful candidate will work with a research team performing software integration, testing, and automation tasks for software generating actionable near-realtime analysis of volcanic events worldwide. The candidate will participate in software development, optimization, and maintenance of complex hybrid-language applications, and will be responsible for aspects of packaging, acceptance, and regression testing, and delivery of software to collaborating agencies. For more information about this position and to apply,
visit this site
.
Off Campus
The BTAA GIS Conference invites proposals for its 2nd virtual conference, taking place on Friday, November 12. The conference is meant to promote conversation and collaboration between Big Ten researchers, educators, and students who use geospatial information. The planning committee seeks submissions for presentations, lightning talks, social networking, and a map gallery. They encourage submissions from any discipline that uses geospatial information in any format, including agriculture and natural resources, geography, engineering, business, health science, humanities and, social sciences. Submissions of projects that utilize GIS for campus planning, facility management, and outreach programs are also welcomed. Proposals are due by October 4; map gallery proposals are due by October 31.
Register for free and submit your proposal here
.
This position will lead a working group focused on conceptualizing, developing, and implementing projects using or demonstrating the effects of artificial intelligence. This position will lead the group to produce tangible outcomes in the form of applications, workshops, tutorials, presentations, and development sandboxes. This position will work closely with content creators, repository managers, and research data managers to migrate, link, and organize content in a meaningful way into new library web services platforms.
Learn more here.
Research Computing Facilitator, University of Wisconsin-Milwaukee
The University of Wisconsin-Milwaukee's University IT Services is seeking two talented Research Computing Facilitators with exceptional commitment to service excellence to join its team. As a Research Computing Facilitator, you will be an integral member of the High-Performance Computing team, collaborating with diverse and talented team members to help solve multidimensional information technology problems, improve customer experience, and generate value for our campus stakeholders across a broad base of departments and constituencies.
Learn more here.
Digital Scholarship Librarian, Birmingham University
The Digital Scholarship Librarian will collaborate in the development and implementation of library initiatives in support of current and emerging research, teaching and creative activities in digital scholarship on campus. This includes assisting with the development and expansion of digital scholarship services at the Libraries; building partnerships with library faculty and campus departments; designing and presenting workshops on computational methods, resources and best practices on digital scholarship; and becoming part of a community of practice for digital scholarship across campus.
Learn more here.
This position is part of a new university initiative led by the NC State University to develop a robust Research Computing & Data Facilitation Service (RCDFS) serving NC State's research enterprise. The Research Solutions Consultant will strive to reduce the burden placed on researchers and departmental support staff by serving as a resource to analyze requirements, make recommendations for appropriate technologies, and propose design solutions that meet individual project needs.
Learn more here.
Third Iron is seeking a Senior Software Developer to join our terrific remote development team to help build our industry leading software services BrowZine and LibKey. These services are technology infrastructure that connects scholars of all disciplines with the peer-reviewed journal articles they need to advance their research. As a Senior Software Developer, you will help make architectural decisions, write automated tests, code the implementation, review code, and collaborate with our team of experienced polyglot programmers.
Learn more here.