Hub Updates is the UW-Madison data science community's resource for news, trainings & workshops, and professional opportunities in data science.
If you have feedback on the new format or suggestions for other news, events, and opportunities to include, send us an email at
newsletter@datascience.wisc.edu
.
Have questions about anything data science-related? Come see us at our drop-in consultations:
Coding Meetup: Tuesdays, 2:30-4:30 p.m. CT

Office Hours: Thursdays, 2:30-4:30 p.m. CT
October 20, 2021
Machine Learning Community of Practice: ML+X
Sign-Up To Present By November 1st, 2021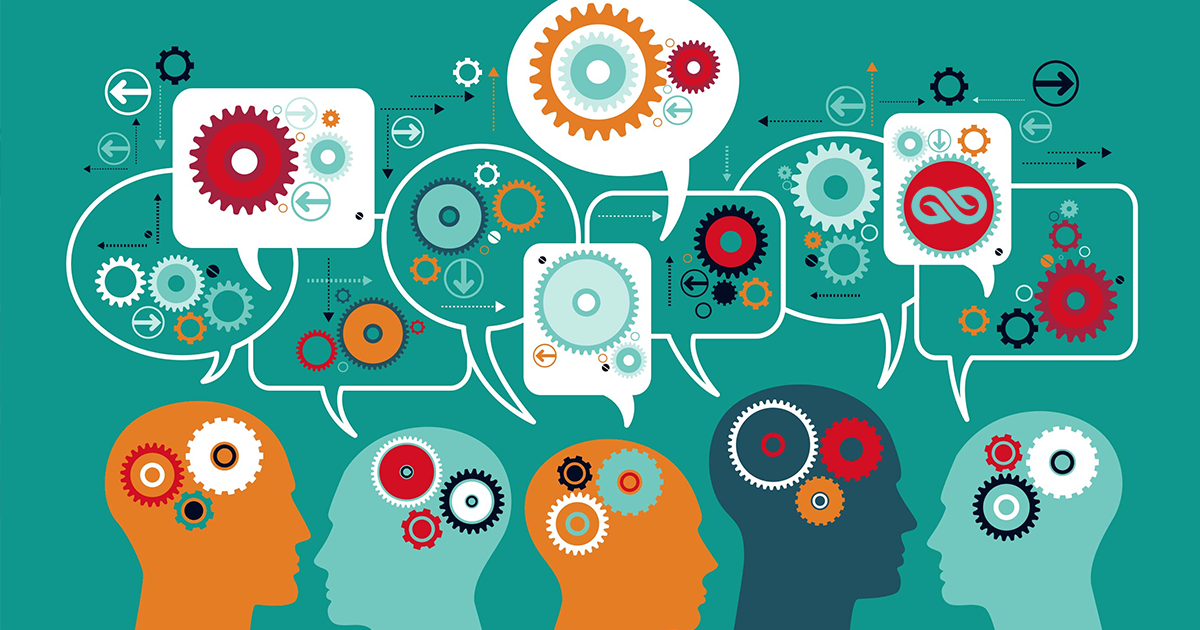 Are you interested in applying machine learning (ML) in your research but are unsure how to get started?

Are you already using ML but want to learn more about the best tools and practices that others are using?

Do you want to join a large interdisciplinary community of researchers who seek to better themselves as ML practitioners?

Are you seeking opportunities to share and discuss your ML-related research (applied or fundamental) with others?
If you answered yes to any of those questions, please join us for our very first machine learning community of practice (ML CoP) event — ML+X!
This monthly recurring event will feature a series of
10-minute lightning talks on applied ML work
. It is our hope that this community event will encourage researchers to share their knowledge and resources so that we may all become better ML practitioners. To that end, each presenter will address a series of questions related to the ML methods employed in their work (see
here
for details).
Sign Up to Present:
Anyone who is applying machine learning in their work is welcome to present! To review the presentation format requirements and apply to present,
please fill out this short
google form
by 11/1/21
. If you have any questions about the application process, don't hesitate to send us an email at facilitator@datascience.wisc.edu.
Save the Date:
This event will be taking place on
November 9th
from
12-1pm
in the Discovery Building's
Orchard View Room
as well as via zoom. We will be using our ML CoP google group to send out calendar invites and zoom links —
be sure to join our google group by clicking this
link
. If you have any trouble joining, send us an email (facilitator@datascience.wisc.edu) and we will add you to the group manually.
We look forward to seeing you there!
2022 Data Science Research Bazaar
Call For Proposals - Due 11/30/21

UW-Madison's Data Science Hub seeks submissions for its third annual Data Science Research Bazaar, focused on the theme of
Data and Communities: Sharing and Protecting Data
, with in-person and virtual options throughout February 2022. This theme encompasses and addresses:
How communities share, protect, and validate data

How communities are represented in, and impacted by, data

Development and use of open data and resources to catalyze community building

Data ethics (privacy concerns, data rights, algorithmic bias, etc.)

Methodologies, uses, and communication about data
The conference will feature
lightning talks
, a
poster session
,
interactive discussions
,
workshops
, and an "
art meets science
" exhibit. We welcome presentations from researchers and data scientists from all disciplines, industries, and career stages, including students. Submission forms are linked in the text above — simply click on the presentation type that you're interested in for details. With the exception of art submissions (due January 3rd, 2022), proposals are due
November 30th, 2021
. For more information, please visit our
website
.
Upcoming Trainings & Workshops
Oct. 27th
, Git/Github (last day to register is the
22nd
)
Nov. 10-11th,
Intro to Machine Learning with sklearn
Dec. 8th,
Interactive Data Visualization with Python
These are part of a series of half-day workshops held throughout the fall semester. Registration is open, and each workshop needs to be registered for separately. The full schedule is
here.
CheeseHacks 2021, AI / Google Developer / Web Dev Club Collaboration
CheeseHacks is a beginner-friendly 24-hour hackathon sponsored by Northwestern Mutual that aims to provide students with the chance to build web applications to address real-world issues. Participants will be offered the opportunity to refine their knowledge through various hands-on and virtual workshops, such as Google Firebase, tutorials for HTML/CSS, Wireframing, Git/GitHub, and JavaScript/Node/npm, as well as career development skills through a networking event hosted by an on-campus partner.
The AI club will also be hosting a workshop to teach students how to integrate machine learning subtopics into mobile and web application development. Cash and gift card prizes are available for winning teams and individuals, in addition to merch being provided and meals being covered throughout the duration of the event.
This event will take place between
12 pm this Saturday (10/23) to 2:30 pm Sunday
at
1240 Computer Sciences.
Click
here
to sign up
Upcoming Seminars & Events
SILO Seminar Series, 12:30 p.m.
Oct. 20,
Towards Data Efficient Monte Carlo Estimates in Reinforcement Learning, Prof. Josiah
This semester there will be hybrid seminars, with both in-person and virtual (Zoom) participation.The number of in-person attendees will be limited to 20 people (we will possibly increase this number later in the semester). In person will be notified the Tuesday before each SILO.
Webinars
Faculty Spotlight: Learning Analytics Master's Program
Nov. 16,
Join Dr. David Williamson Shaffer, Professor and Area Chair in the Department of Educational Psychology and Faculty Director of the Master's in Learning Analytics program, as he discusses the market need this program fulfills and the future of the learning analytics industry.
Register here.
Student Program Assistant, UW-Madison Data Science Hub
The DSH is looking for a student who is dependable, organized, detail-oriented, and accurate, able to multitask and prioritize projects, willing to learn new skills, work well independently as well as in a team environment, and maintain good academic standing for the duration of employment. Learn more about this role, its responsibilities, and other important information
here
.
Apply by October 22nd.
Professional Opportunities
On Campus
IT Leaders Program 2022 Applications:
BTAA IT Leaders Program
– travel required, five workshops over 10 months starting Nov 2021, most beneficial for folks already in leadership roles and have a development mindset
All Lead
– no travel, virtual and in-person, five 2-hour workshops over 8 months starting Dec 2021, most beneficial for anyone with budget or personnel management responsibilities and an interest in applying new competencies
Lead From Where You Are
– fully remote, five workshops 10 months starting in Nov 2021, most beneficial for anyone who wants to develop their overall leadership skills set and does not have supervisory responsibilities
It's strongly encouraged that applicants consider applying to multiple programs. If a candidate is accepted to either the Lead from Where You Are or All Lead programs offered this year, it will not prevent them from applying to the UW System or BTAA IT Leaders Program in future years.
Learn more here.
Off Campus
Research Data Services Coordinator, University of Texas-Austin
The University of Texas Libraries is looking for someone who will develop programming and resources for the research data services program at UT Libraries, collaborate with Libraries staff, Office of Sponsored Projects, Office of the Vice President for Research, Texas Advanced Computing Center (TACC), Information Technology Services and other campus partners to ensure the UT community is making the best use of the services available to them.
Learn m
ore and apply here.
Data Scientist @ Overton.io, London
They're looking for an enthusiastic and talented data scientist to join our small, dynamic team. This data scientist would help with everything from prioritising and developing new product updates to finding new data sources, experimenting with new ways to enrich the data and maintaining our existing data pipelines. More experienced candidates will also take a key role in developing the product further and will need to develop a good understanding of our users.
Learn more and apply here
by October 31st.
Software Engineer, Indiana University
The University of Indiana is looking for a dynamic, self-motivated, technology-curious professional to fill the position the position of Software Engineer in the Library Technologies division of the Indiana University Libraries. This position will focus on the Avalon Media System application, which is based on the Samvera / Fedora software stack, collaborating with staff in the IU Libraries, other departments at IU, and at other institutions, participating in local and community projects.
Learn more and apply here.