Hub Updates is the UW-Madison data science community's resource for news, trainings & workshops, and professional opportunities in data science.
If you have feedback on the new format or suggestions for other news, events, and opportunities to include, send us an email at
newsletter@datascience.wisc.edu
.
Have questions about anything data science-related? Come see us at Coding Meetup on Tuesdays and Thursdays from 2:30-4:30 p.m. CT. To join Coding Meetup, join
data-science-hubgroup.slack.com
.
April 6, 2020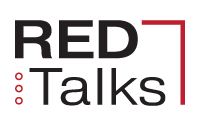 Kyle Cranmer, director of the UW-Madison American Family Insurance Data Science Institute, will be featured on a virtual CDIS Red Talk on April 7th from 4-5pm. Cranmer will talk about the collision of computational and statistical methodologies with real-world problems.
Upcoming Trainings & Workshops
Introduction to Deep Learning with Keras, Data Science Hub
The use of deep learning has seen a sharp increase of popularity and applicability over the last decade. While deep learning can be a useful tool for researchers from a wide range of domains, taking the first steps in the world of deep learning can be somewhat intimidating. This introduction aims to cover the basics of deep learning in a practical and hands-on manner, so that upon completion, you will be able to train your first neural network and understand what next steps to take to improve the model. To learn more information and to register,
visit the workshop website
.
April 21st, 9:00 a.m.-3:30 p.m., Orchard View Room, Discovery Building

April 22nd, 9:00 a.m.-12:30 p.m., Orchard View Room, Discovery Building
Upcoming Seminars & Events
SILO Seminar Series
This semester there will be hybrid seminars, with both in-person and virtual (Zoom) participation. The number of in-person attendees will be limited to 20 people, selected at random. In-person attendance will be notified the Tuesday around 10 p.m. before each SILO, and all others may participate via Zoom.
April 13th, 12:30 p.m., TBA with Mihaela van der Schaar

April 20th, 12:30 p.m., TBA with Misha Belkin
CDIS Red Talk: Data Science is on its feet, now where is it going?
April 7th, 4:00 p.m.
, Join the CDIS Red Talk featuring Kyle Cramner, director of the UW-Madison American Family Insurance Data Science Institute. Register
here
.
Coding Conversion, Department of Plant Pathology
The main priority of this position is to adapt code that uses old versions of PHP, Perl and Python, migrating onto current versions with a few new functions to add. This position is also responsible for updating a bioinformatics protein analysis website that takes as input fasta amino acid sequences for proteins with leucine-rich repeat domains, and uses orthologs to predict functional sites in the LRR domain. For more information and to apply,
visit this site
.
User School 2022, Open Science Grid
Open Science Grid is seeking applicants for the User School 2022, from July 25-29, at UW-Madison. Using lectures, demonstrations, hands-on exercises, roleplays, and personal consulting with OSG experts in HTC, participants will learn how HTC systems work, how to run and manage many jobs and huge datasets, how to implement a realistic scientific computing workflow, and most importantly, how to get your own research work up and running.
Apply by April 18
.
CDIS Seniors Panel: Internships, Jobs, and Experiences for your Career
April 6th, 5:00 p.m., Computer Sciences Building, Room 1240,
Come learn from a panel of current seniors with CDIS majors (Computer Sciences, Data Science, Statistics) as they share their experiences, advice, and recommendations for career planning! These senior students have a variety of career experiences during their time at UW-Madison, including internships, jobs, student orgs, and more - find out what they've found most valuable and how they've found success.
Professional Opportunities
On Campus
Data Scientist - Real World Studies, School of Medicine and Public Health
Under the guidance of the Associate Dean for the SMPH Informatics and Information Technology, the Data Scientist will have the opportunity to work on a real-world studies with various entities. The data scientist will collaborate with team members and researchers to design data collection instruments and harmonize large-scale data sets. The incumbent will use biomedical informatics to develop computational methods and tools for real world studies for improving healthcare and enabling reproducible research. The data scientist will model clinical and research data problems, discovering insights and identifying opportunities from data using algorithmic, data mining, and visualization techniques.
Apply by April 12
.
Data Scientist, Institute for Research on Poverty
This position serves as a data scientist on various research teams at the Institute for Research on Poverty led by principal investigators and researchers from across campus, including but not limited to the social sciences, School of Medicine and Public Health, and School of Pharmacy. The data scientist will contribute to a research agenda set by a lead researcher, primarily by preparing datasets for analysis. Such preparation will include extracting, cleaning, merging, and harmonizing large administrative data sets, as well as constructing longitudinal, analytical datasets. The data scientist may also be asked to support or perform analytic tasks, and collaborate with data professionals at various Wisconsin State agencies.
Apply by April 11
.
Data Scientist, Wisconsin State Laboratory
This position is with the Wisconsin State Laboratory Communicable Disease Division and will support the development, implementation, and maintenance of bioinformatics workflows crucial to public health disease surveillance. Contributes to a research agenda set by a lead researcher by preparing data sets, analyzing them using data science techniques, and presenting the results. Works as part of a team under general supervision.
Apply by April 13
.
Data Analyst, Division of Continuing Studies
The Data Analyst will work directly with business stakeholders to design and execute data analysis and data management projects and processes across a wide variety of data sources so that non-technical staff can consume and/or conduct data analysis and reporting. Turn raw data into valuable information and visualizations appropriately, efficiently, and collaboratively. Data sources include Salesforce, PeopleSoft Campus Solutions, Oracle Eloqua, Google Analytics, digital marketing vendors, and various University-specific systems. Major tools the position will work with include Tableau and Snowflake, and the analyst will have some freedom to choose other parts of the toolset. Frequent report topics include marketing and recruitment tactical effectiveness; enrollment, financial, and academic progress results; and learner demographics.
Apply by April 17
.
Off Campus
Postdoctoral Fellow in Machine Learning, University of California San Francisco
The Ntranos Lab is seeking a passionate and talented Postdoctoral Researcher to advance the field of applied machine learning in the context of human genetic data. This individual will conceive and execute analyses clarifying the application of natural language processing models to diverse aspects of early biological target discovery and evaluation while embedded within a collaborative academic/biotech setting. Using large-scale transformer neural networks to model the effects of protein coding variation in the human genome, the successful candidate will lead the development of novel methodology to characterize disease relevance and lay the foundations for an ultra-high throughput experimental framework. For more information and to apply,
visit this site
.
Cloud Security Engineer, University of Colorado Boulder
Research Computing in the Office of Information Technology has a new position for a Cloud Security Engineer! This is an exciting opportunity to be a part of a highly visible and important effort in support of our research institutes in a new position, on a new team, providing a new service! This position will be a key contributor to the operations of public cloud environments across CU Boulder. The Cloud Security Engineer will analyze public cloud technology options across AWS, Microsoft Azure, and Google Cloud platforms to assist the OIT Public Cloud Broker team in building appropriate guardrails and controls for the storage and processing of secure data. This position will also analyze security alerts and respond to threats across the CU Boulder public cloud environments. For more information and to apply,
visit this site
.