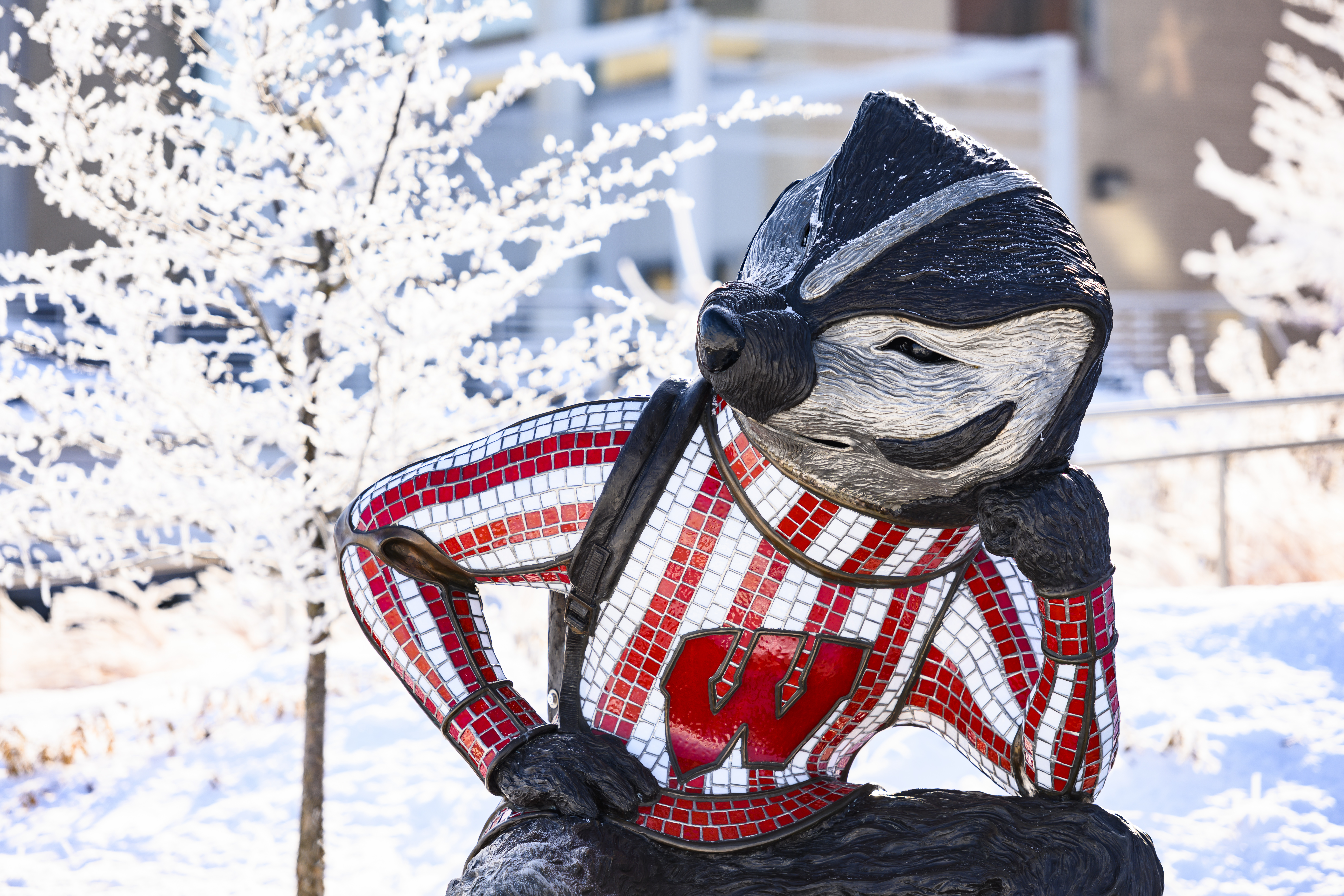 Greetings from the shores of Lake Mendota,
where Philosophy is alive and growing!
This fall we have been thrilled to teach entirely in-person again; our campus has stayed relatively healthy, and the energy in our classrooms is palpable.
I recently learned (from the National Center for Education Statistics) that in the 2010s, UW-Madison graduated the 8th-most philosophy majors of any college or university in the country. To me, this confirms that our department, which has always taken great pride in its teaching, is succeeding in conveying to students why philosophy is so important.
Read full letter from the Philosophy Dept. Chair
HERE
This fall marks a return to in-person classes and events, and it is exciting to be back on campus with students and colleagues! Our classrooms are full, our labs are humming and the frisbees are flying again on Bascom Hill. The university's COVID-19 protocols are continually adjusted based on the shifting state of the virus. With safe behavior and a campus vaccination rate of more than 90 percent, I am hopeful that we will successfully navigate the fall and winter.
Why Are We Here? Fifty Years of Helencistic Philosophy
The new building at 600 North Park Street was to be crowned with a two-story tower equipped with a faculty club, bar included. There was to be an overhead walkway extending from the building's third floor across Observatory Drive to Bascom Hill, allowing faculty expeditious and weather-resistant access to their classes. The building was to be an impressive structure, a major improvement over the site's previous occupants—the old chemistry and engineering buildings—which threatened to catch fire at inopportune times.
This year marks the 50th anniversary of
the philosophy department's move to Helen C. White, which opened in the summer of 1971.
Weather, Nature, and Politics, and Philosophy to Bring It All Together
Tim Hansel graduated from the UW-Madison Philosophy doctoral program in 2015. His dissertation was supervised by Harry Brighouse and addressed issues of political parties, partisanship, and what political philosophers call "non-ideal theory". Ideal theory addresses what a perfectly just society would look like, whereas non-ideal theory addresses how political institutions should respond to or accommodate the fact that we don't actually live in a perfectly just society. Tim looked in particular at the kinds of impacts partisanship can have in a polarized society. Although partisanship is widely derided as the bane of modern politics, Tim argued that, as damaging as partisanship can be in a dysfunctional democracy, not all partisanship is pathological and can, in a healthy democracy at least, play several positive roles. And, like it or not, we are stuck with it for the foreseeable future so it's best that we learn how to minimize the damage it does to our society.
Long before he was interested in political philosophy, Tim had interest in nature and the environment. His father was a big influence, and most of Tim's childhood vacations involved camping or cabins, with abundant outdoor activities. In the Boy Scouts, Tim started storm chasing, which became a serious pursuit of his as an undergraduate at Valparaiso University where he majored in meteorology, studying climate change and its potential effects on severe storms in the Midwest.
Senior Lydia Nyachieo named Marshall Scholar, one of country's top undergraduate honors
December 13, 2021 By Doug Erickson
2022 Marshall Scholar awarded to Lydia Nyachieo, a senior majoring in international studies and philosophy, with certificates in African studies and French.
UNEASY TRUTHS
Our ability to agree on a shared sense of what is true — based on a set of facts — seems like it's never been quite so damaged. UW experts across multiple disciplines (including UW Philosophy Professors Larry Shapiro and Steven Nadler) are researching the problem — and they see plenty of reasons for hope.
BY AARON R. CONKLIN
"Since both subjects offer methodological approaches that allow me to explore ideas freely, declaring a double major is like a dream come true," said Annabelle Zhang, a junior from Beijing, China majoring in Computer Sciences and Philosophy.
By Elea Levin
Read the full article
HERE
The rise of bioethics: How the discipline began, persists at UW
by SCOTT MCINERNEY · Sep 29, 2021
From pioneering the field of bioethics 50 years ago to applying morality to science's greatest controversies today, the field's evolution continues on campus.
In 1927, the ethicality of eugenics faced a major test in the U.S. Supreme Court. Eugenics won, and Carrie Buck was the victim.
Read the article in the Badger Herald which features UW-Philosophy Professor Robert Streiffer
HERE
COREY HOLL/The Badger Herald
New Staff Profile
The Philosophy Department recently welcomed Terri Karls in a newly created parttime payroll position, but she is no stranger to the university or its payroll processes. Bringing more than 13 years of payroll experience, she has been a welcome addition to the growing team. She started her payroll career with the state in the UW Hospital Human Resources office back in the 1980s. In those days, payroll was hand-calculated for employees from time clock punch cards. Since then, she has alternated between working for the UW and her personal passion and calling, horses!
Terri grew up on her family's farm in the Waunakee/Dane area and had her first pony at 3 years old. Riding has been her life since then and as far back as she can remember, she dreamed of having a horse stable.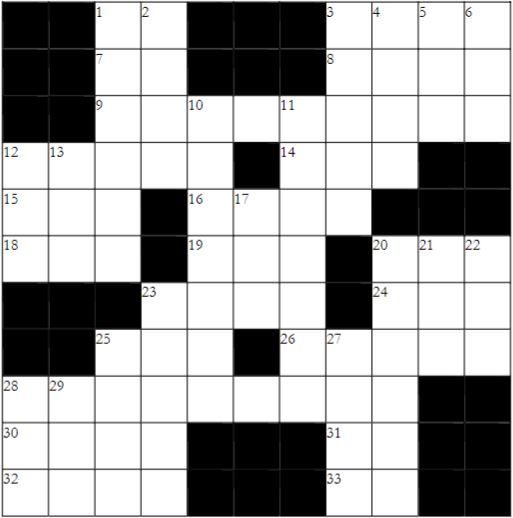 Across
3. Part of Caesar's boast, in English
8. Basic unit for Democritus
9. The evil demon was no match for
12. Early video game console
14. Part of famous syllogism involving
16. Something owed, as gratitude
20. Subject of aesthetics
25. Longtime N.B.C. comedy sketch
28. Co-author of Principia Mathematica
32. It's painful when compressed
33. Way to get around Chicago
Down
1. Philosopher, early feminist, and
first American woman to win Nobel
2. The Oracle of Delphi was one
4. Start of many memos, abbr.
11. Logician who earned her PhD from
UW in 1932 and then studied with
12. Way of speaking with your hands,
20. Without necessity or possibility
21. Outdoor gear provider, abbr.
22. What every dissertator needs, abbr.
23. Contrast with epistemic
25. World-building video game
27. Word with worm or scotch
28. Pseudo-justification for Iraq War,
29. Kind of lamp or bulb, abbr.
Answers to Crossword can be found
HERE