Greetings from the Public History Project and happy Asian Pacific Islander Desi American (APIDA) Heritage Month! April's newsletter celebrates APIDA history at UW-Madison and includes project updates, events, cool finds from the archives, new book recommendations, and more!
The University of Wisconsin–Madison's Public History Project is a multi-year effort to uncover and give voice to those who experienced, challenged, and overcame prejudice on campus. As always, if you have a story to share, an event you think should be researched, or a person you think has been overlooked, please email us at publichistoryproject@wisc.edu.
Meet one of the Project's student researchers — Kylie Hollenstein!
Kylie is an undergraduate history major who primarily focuses on 19th century American history. For the Public History Project, she primarily performs archival research regarding faculty.
She strongly believes Memorial Library is the best place on campus to work/study and typically does so with alternating teas and Dr. Peppers.
As the Public History Project winds down before starting our next chapter as the Rebecca M. Blank Center for Campus History, we've been taking stock of the work we've done over the past four years.
We've collected everything in a recently published final report. It highlights some of the Project's biggest accomplishments, assess challenges and provides insights for others looking to embark on similar public history work.
You can read the whole thing
here
.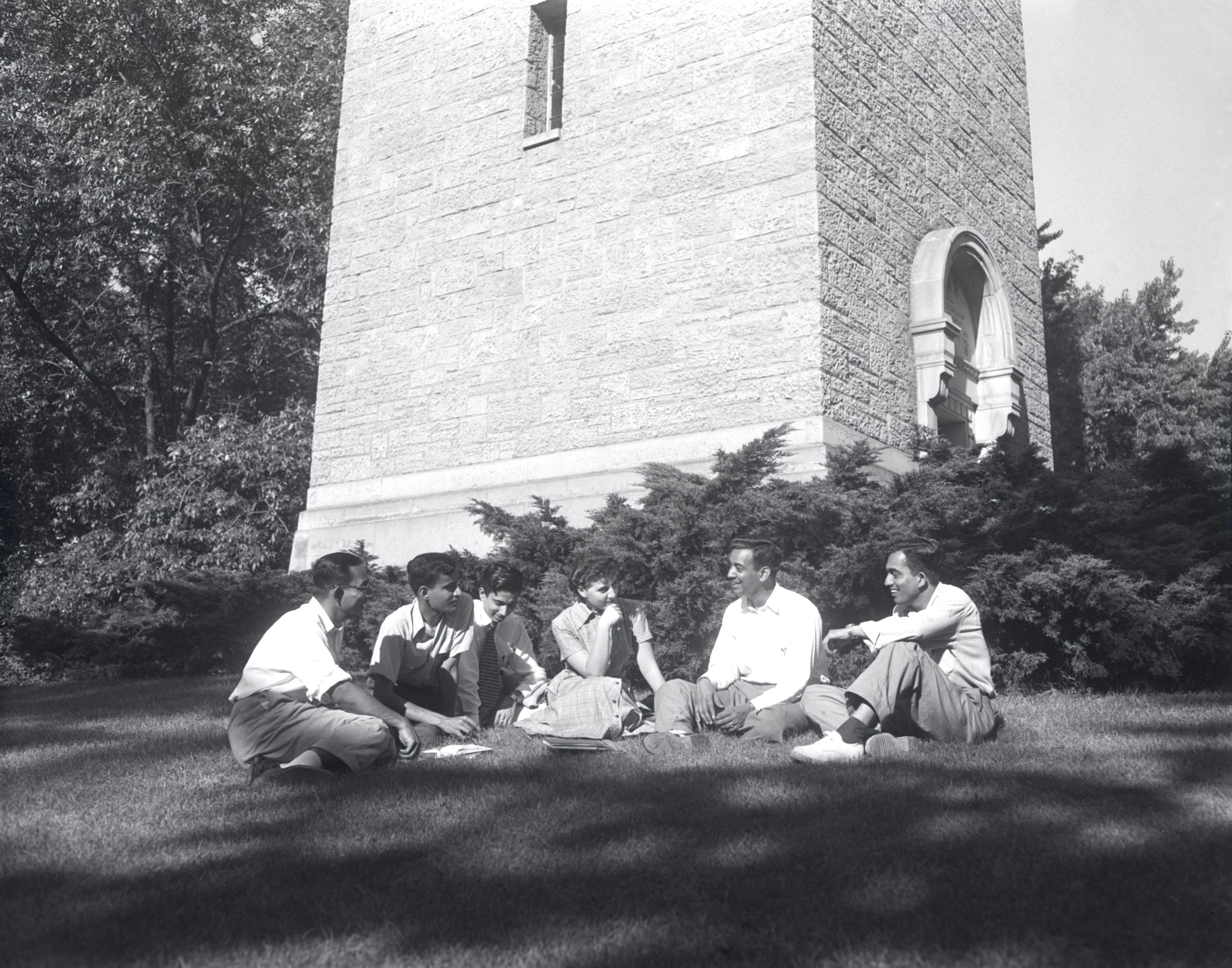 APIDA history at UW is rich and varied. Students from different cultural backgrounds have long sought to create spaces for themselves and build community on campus.
Case in point: this
find from the archives
featuring members of the India Students Organization enjoying summer weather in August, 1950. The group's yearbook page from that year describes a calendar of events the club hosted featuring Indian music, dance, art and food. The organization continues today as the Indian Students Association.
Events! Events! Join the APIDA Student Center celebrating APIDA Heritage Month at UW! There are still several events to come in April, including talks, networking opportunities and social gatherings.
We're especially excited to cosponsor this year's APIDA Heritage Month keynote speaker: musician and author
Michelle Zauner of Japanese Breakfast
! (Saturday, April 22, 11am at the Memorial Union)
Check out a full list of events
here
.
Each month, we like to share one of the many (many… many… ) books that have helped the Public History Project's research.
For this edition of the newsletter, we're recommending
The Making of Asian America: A History
by Erika Lee. This wide-ranging work explores how generations of Asian immigrants and their American-born descendants have made and remade Asian American life in the United States. From the sailors who came on the first trans-Pacific ships in the 1500s to the Chinese, Japanese, Filipino, Korean, and South Asian immigrants who were recruited to work in the United States, only to face massive racial discrimination, and from the Asian exclusion laws of the 19th century to Japanese American incarceration during World War II, Lee guides readers through centuries of history with broad themes and personal narratives.
Each month the Project's Director, Kacie Lucchini Butcher will share a book, podcast, movie, quote, or something else she think has been adding to the PHP. We're calling it "From The Desk of KLB"
This month From The Desk of KLB, Michelle Zauner's
Crying in H Mart
, a memoir of family, food, grief, love, and growing up Korean American. Zauner, the force behind acclaimed indie rock project Japanese Breakfast, tells of growing up one of the few Asian American kids at her school in Eugene, Oregon; of struggling with her mother's particular, high expectations of her; of a painful adolescence; of treasured months spent in her grandmother's tiny apartment in Seoul, where she and her mother would bond, late at night, over heaping plates of food.
As always, if you have a story to share, an event you think should be researched, or a person you think has been overlooked, please email us at publichistoryproject@wisc.edu.