Greetings from the Public History Project! Or should we say season's greetings? Somehow December is already upon us and the semester is almost at an end. But there is still time to close out 2022 with some public history! Haven't made it to the Chazen Museum of Art to see the Project's exhibition,
Sifting & Reckoning: UW–Madison's History of Exclusion and Resistance
? You haven't missed your chance! It's open through Friday, December 23. It's free and open to the public during museum hours — Monday-Friday 10am-7pm and Saturday-Sunday 11am-5pm. You can also view it anytime
online
.
And if that's not enough, this month's newsletter is stuffed full of project updates, archival finds, events and more!
The University of Wisconsin–Madison's Public History Project is a multi-year effort to uncover and give voice to those who experienced, challenged, and overcame prejudice on campus. As always, if you have a story to share, an event you think should be researched, or a person you think has been overlooked, please email us at publichistoryproject@wisc.edu.
One of the most meaningful aspects of creating a physical museum exhibit has been giving people the chance to see pieces of history up close and in person. And that includes a piece of toilet paper that's more than 70 years old!
Between 1948 and 1962, UW–Madison administrators, police, and medical professionals regularly punished and expelled male students whom they believed to be gay. This systematic campaign of harassment and expulsions came to be known by the LGBTQ+ community as the "gay purges." As high as the stakes were, it didn't stop students from speaking out and resisting the crackdown. An example of this resistance can be seen in a handwritten note on a piece of toilet paper passed between men's room stalls in Bascom Hall in 1950. Meant as a warning to a fellow student, the note accidentally landed in the hands of the University Police chief leading the purges.
You can read the full
story of the note online
, but to see this remarkable artifact in person, visit Sifting & Reckoning before it closes!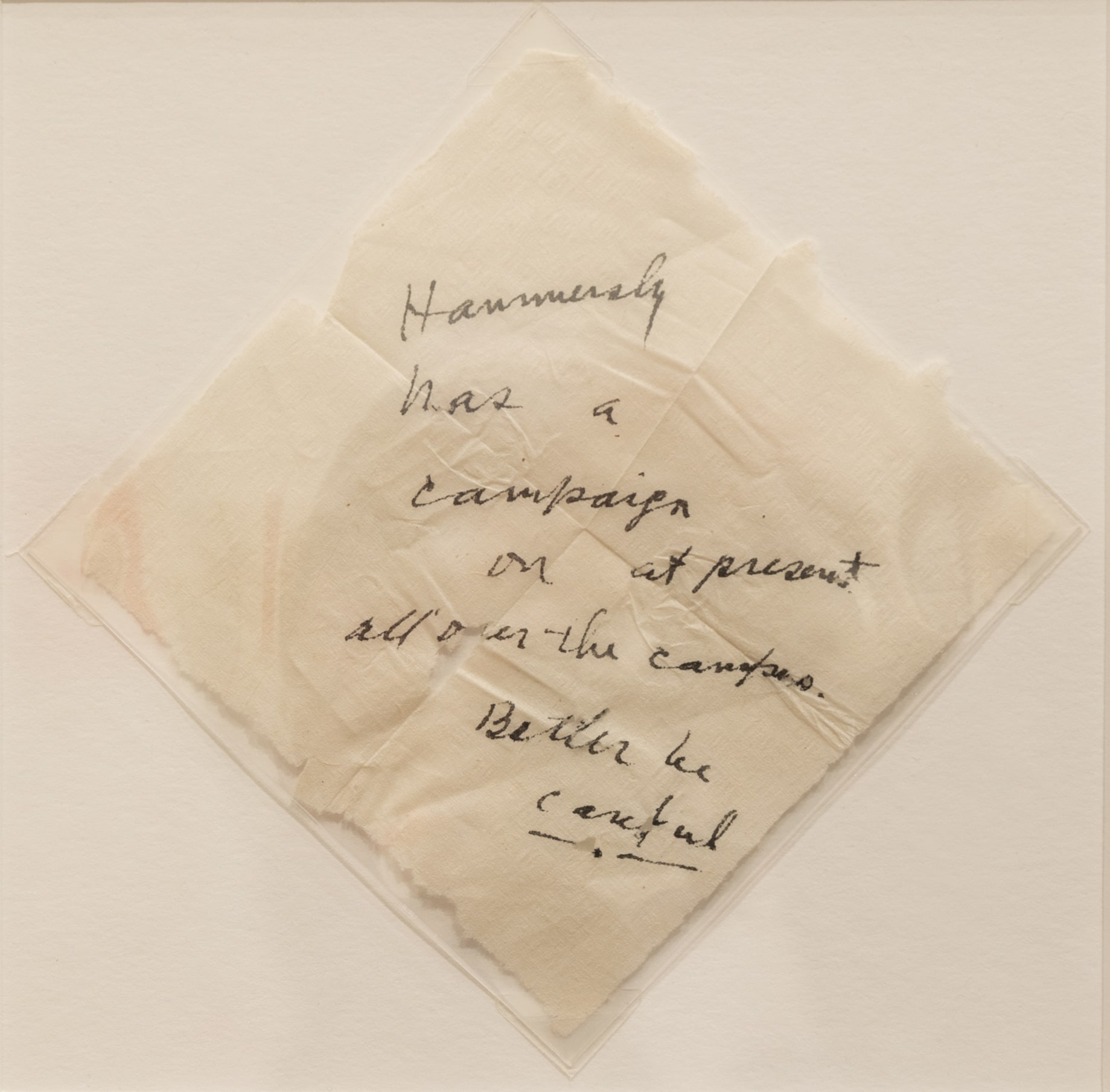 A handwritten note on toilet paper warning of a university campaign against gay students in 1950. UW Archives
Public History Project staff had the exciting opportunity to participate in multiple events as part of last month's UW–Madison Diversity Forum, including a talk with the hosts of NPR's hit history podcast,
Throughline
. Now recordings of those sessions, along with everything else from the two-day conference, are available online!
You can find it all
here
.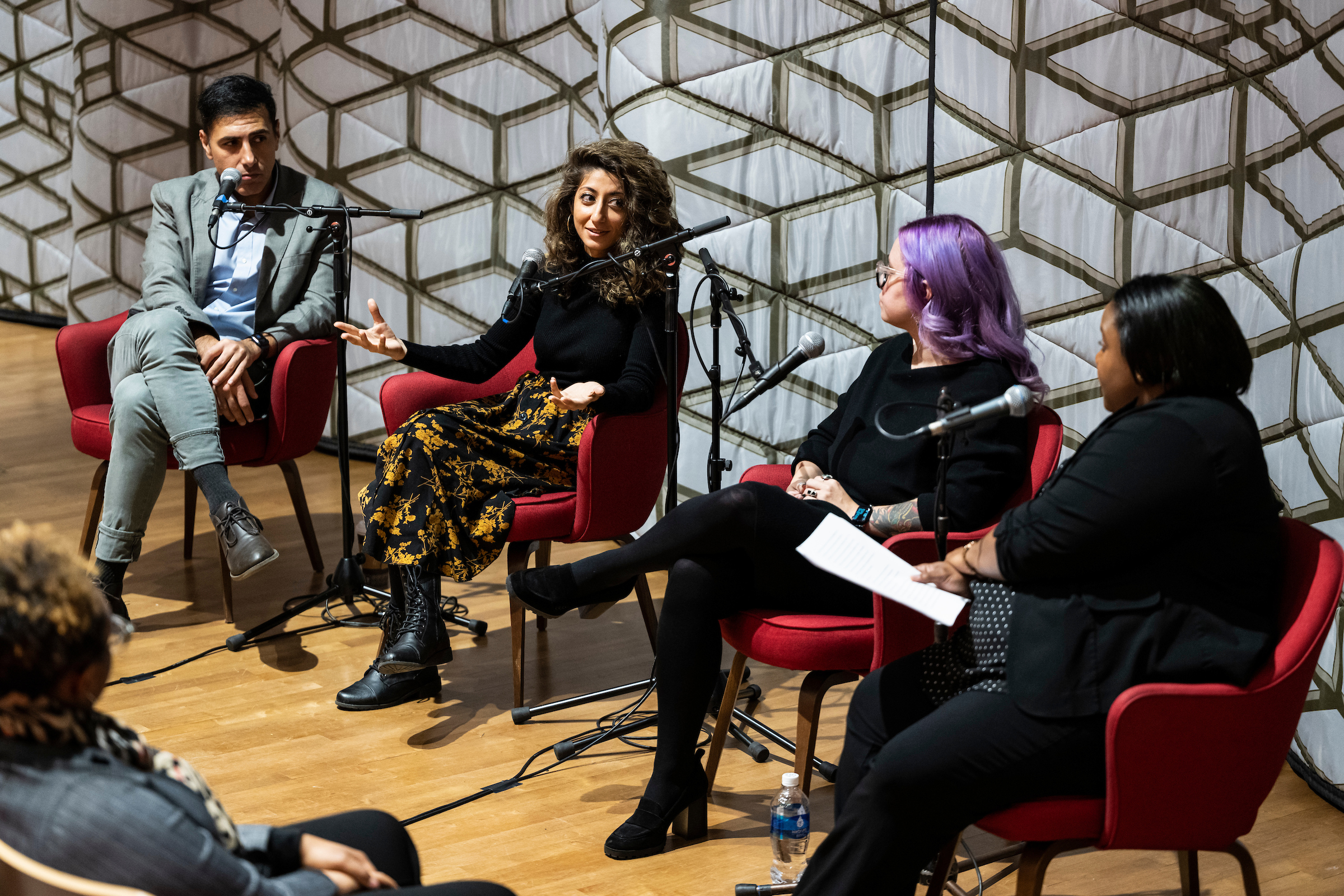 Ramtin Arablouei, left, and Rund Abdelfatah, co-hosts of NPR's podcast
Throughline
, speak with Kacie Lucchini Butcher, director of UW–Madison's Public History Project, and History Professor Christy Clark-Pujara during the 2022 Diversity Forum.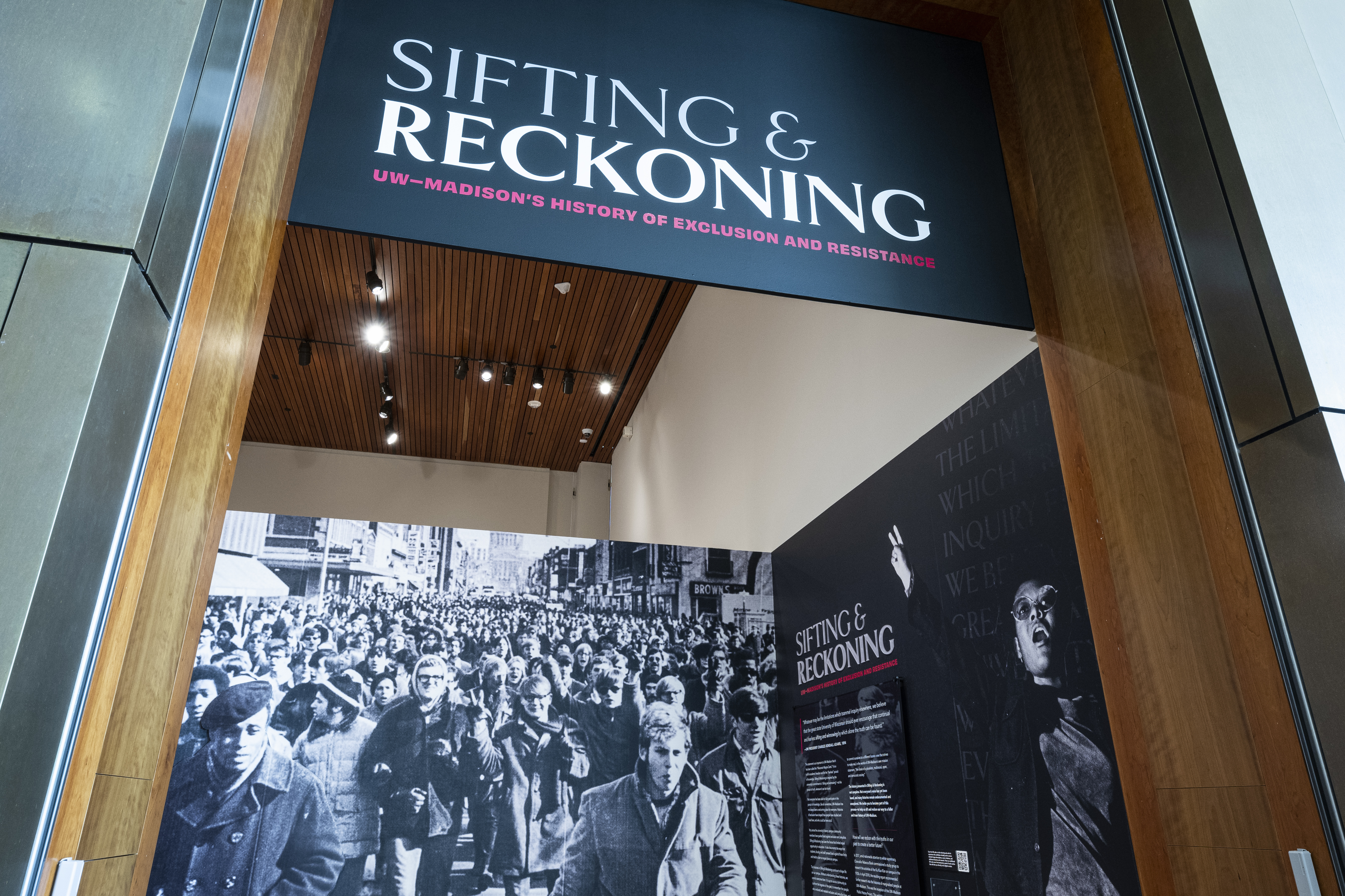 We get asked a lot of questions about UW history. Each month we'll answer one in the newsletter. This month, several folks have been wondering: Can I still access Sifting & Reckoning after the exhibition closes?
The answer: Okay, so not technically a history question, but still something that seems to be on people's minds.
Luckily, the answer is yes! Even as most of the physical materials are slated to head back to the UW Archives in late December, the exhibition will live on
online.
The exhibition website includes everything from the museum show as well as all sorts of additional content that didn't fit in the gallery. For educators (and anyone else),
teaching guides
based on many of
Sifting & Reckoning's
thematic sections are also available.
Got a question? Email us publichistoryproject@wisc.edu.
Usually, Project Director Kacie Lucchini Butcher uses this space to share a book, podcast, movie, quote, or something else that's been adding to the PHP. This month we still have a recommendation, but Assistant Director Taylor Bailey is pinch hitting.
So, this month From The Desk of
KLB
TLB:
Kindred
, the new TV series based on the novel of the same name from celebrated sci-fi author Octavia E. Butler. The genre-bending story follows a young Black woman and aspiring writer who finds herself being ripped through time between the present day and a 19th century plantation with mysterious ties to her family's history.
The series is streaming
Hulu
.
As always, if you have a story to share, an event you think should be researched, or a person you think has been overlooked, please email us at publichistoryproject@wisc.edu.