Greetings from the Public History Project! For February's edition of the newsletter we're celebrating Black History Month with images from the archives, recollections of campus activism, and book recommendations; plus events, podcasts, news and more!
The University of Wisconsin–Madison's Public History Project is a multi-year effort to uncover and give voice to those who experienced, challenged, and overcame prejudice on campus. As always, if you have a story to share, an event you think should be researched, or a person you think has been overlooked, please email us at publichistoryproject@wisc.edu.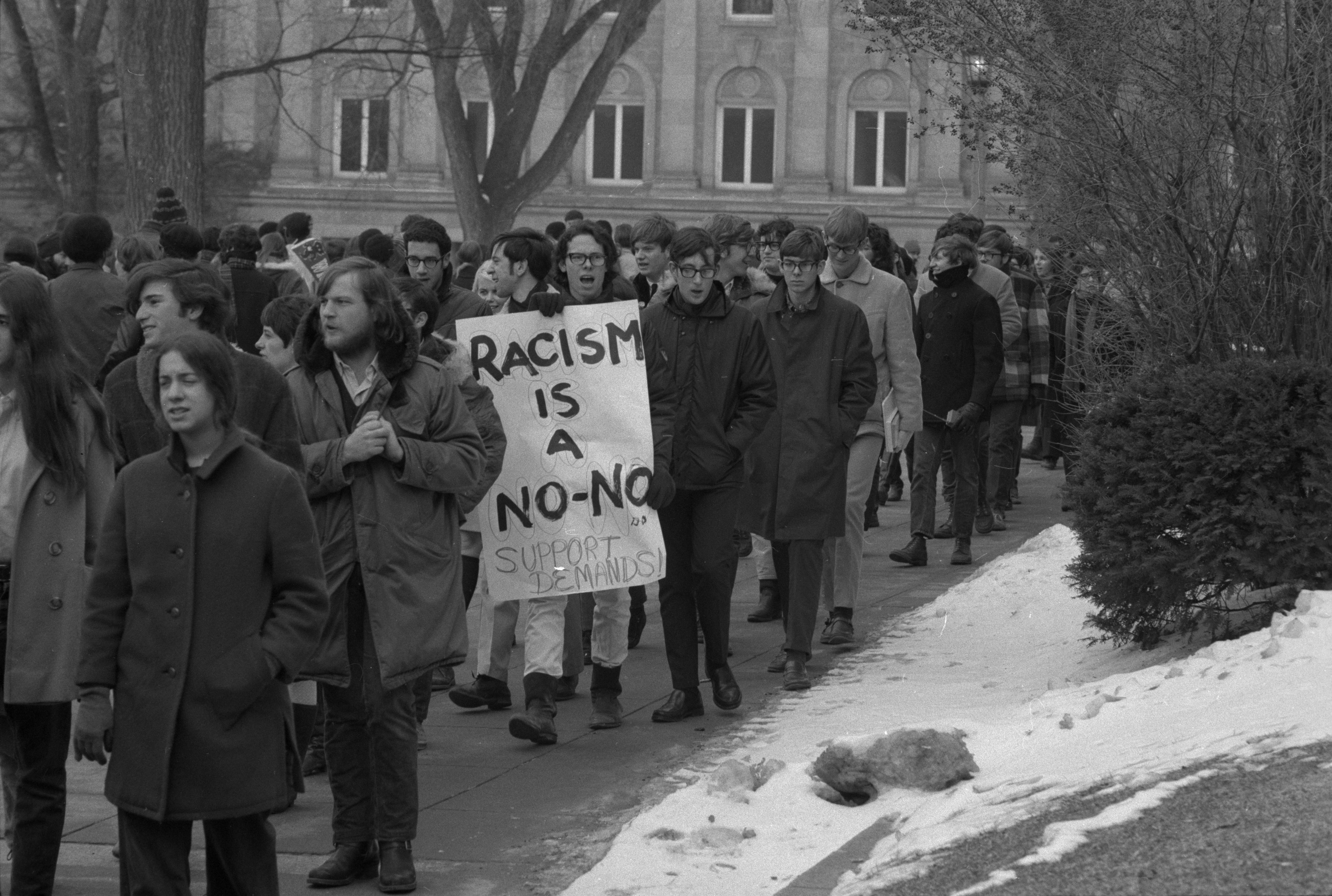 February marks the anniversary of one most memorable protests in UW-Madison's history, now more that 50 years ago —
The 1969 Black Student Strike
.
After years of organizing for adequate resources and a more equitable campus, Black students crafted a list of 13 demands and released them to university administration. If not met, they vowed to strike and close the university by "disruption or destruction." On February 10, almost 1,500 supporters of the Black students' demands gathered to call for change. The strike lasted weeks and garnered state-wide attention, both positive and negative. Though the strike revealed how many community members were allies to their cause, it also showed how many were threatened by their ideas. Strikers received countless violent threats and multiple authorities were called to campus to quell protests. Nevertheless, organizers persisted until the university agreed to meet some of their demands, while other remain unmet.
Want to catch more stories and images of campus history? Follow the Public History Project on
Instagram
.
Did you miss the news last month? The Public History Project is going to continue its work as a new permanent center on campus!
The
Rebecca M. Blank Center For Campus History
, housed within the Division of Teaching and Learning, will carry on the Project's mission of educating the campus community about the university's past in ways that will enrich the curriculum, inform administrative decisions, and bolster efforts to achieve a more equitable university.
We'll have much more news in the coming months but in the meantime you can share your ideas and feedback about the new center's work by filling out this
quick survey
.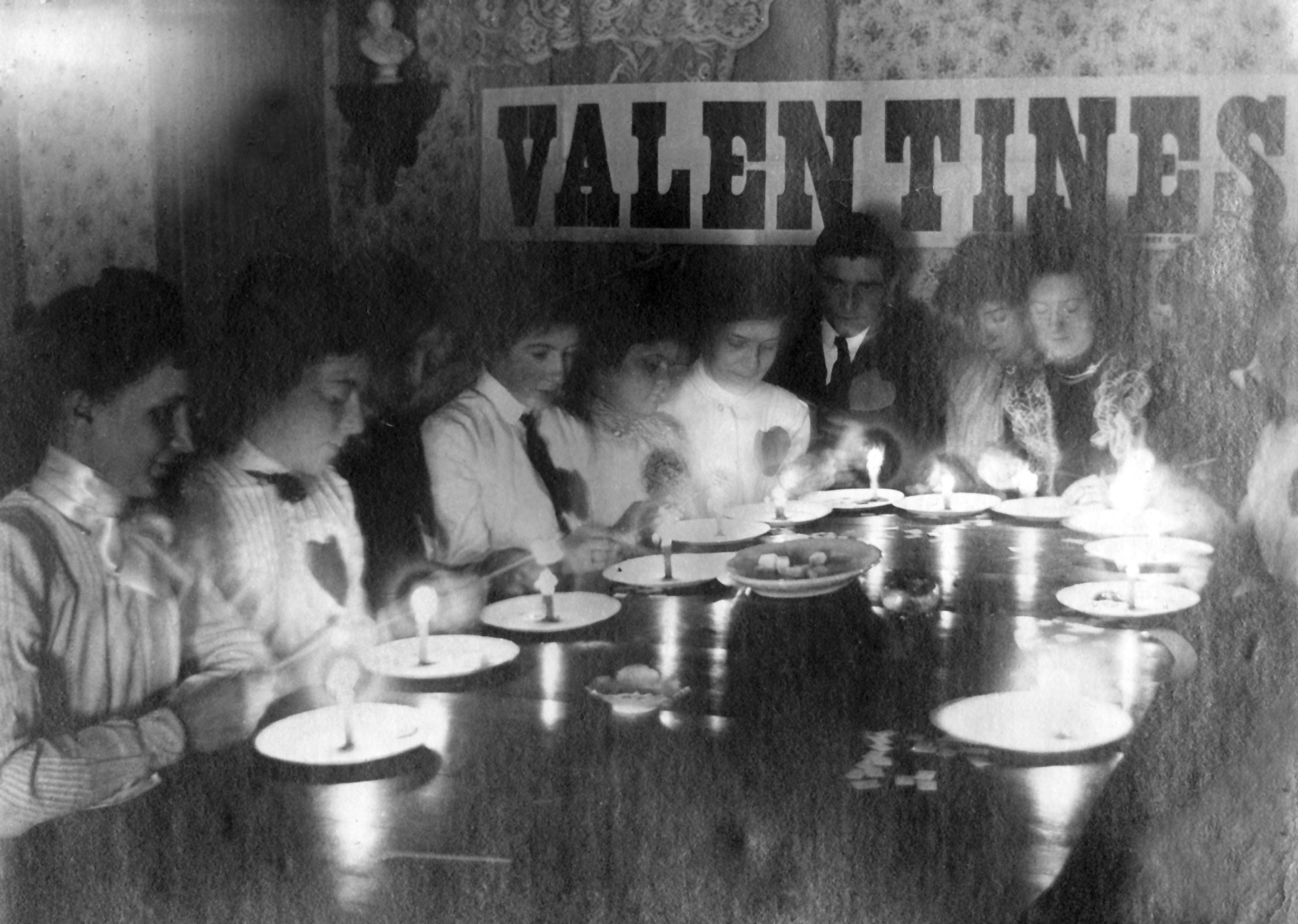 Yeah, we know we're a bit late for Valentine's Day but we still wanted to share this
cool find from the archives
. Who needs Tinder or candy heart memes? Circa 1901, UW–Madison students celebrated romance by toasting marshmallows over candles (we think).
Event alert: What's in a Name? Van Hise and the History of Eugenics at UW-Madison
Join the University Committee on Disability Access and Inclusion for an evening with Project Director Kacie Lucchini Butcher and Nicole C. Nelson, Associate Professor of Medical History and Bioethics, to reckon with UW-Madison's history of eugenics and the legacy of UW-Madison President Charles Van Hise.
Thursday, February 23 from 5:30pm-7pm at the Memorial Union Tripp Commons, or remotely via Zoom.
Every month, we like to share one of the many (many… many… ) books that have helped the Public History Project's research.
For February we're highlighting
Finding Freedom
by Ruby West Jackson and Walter T. McDonald, a narrative account of the life of Joshua Glover, the Black freedom seeker who was famously broken out of a Wisconsin jail by thousands of abolitionists in 1854. The book chronicles Glover's days as an enslaved person in St. Louis, his violent capture and escape in Milwaukee, his journey on the Underground Railroad, and his 33 years of freedom in rural Canada.
The latest addition also features an updated forward with new historical context by PHP Steering Committee member and UW–Madison Professor Christy Clark-Pujara.
Each month Project Director Kacie Lucchini Butcher will share a book, podcast, movie, quote, or something else she thinks has been adding to the PHP. We're calling it "From The Desk of KLB"
This month From The Desk of KLB:
Drafting the Past
, a podcast exploring the craft of writing history.
In each episode, host Kate Carpenter speaks with a historian about the approaches, tools, and philosophies they use in their writing and how they handle some of the unique challenges that come with writing histories.
As always, if you have a story to share, an event you think should be researched, or a person you think has been overlooked, please email us at publichistoryproject@wisc.edu.