Letter from the Directors
Our feature photo for our fall newsletter is one of students collaborating with fellow students at University of Wisconsin-Madison's Student Orientation, Advising, & Registration (SOAR) in preparation for the fall semester. It brings to mind a spirit of collaboration and shared learning, which is our goal for each edition of our e-newsletter.
From FREE opportunities for professional development each month to news about exciting new or enhanced existing partnerships, CCWT has definitely been busy. You'll also find links to newly published research articles that may be of interest and a resource for supporting students who are experiencing challenges adjusting to the beginning of the academic year.
We hope your fall is off to a great start and that you'll join us for some of our upcoming events!
To learn more about collaborating with CCWT or if your research aligns with CCWT's mission and you'd like to work with us, email
ccwt@wisc.edu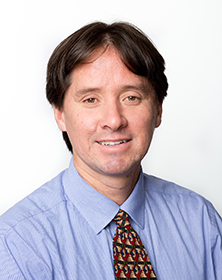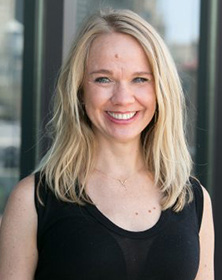 CCWT's fall seminar series has something for everyone! All of our professional development opportunities are FREE! Topics include:
~Workforce transitions for Latinx students
~Inclusion in STEM education
~Student attrition in college transition programs
~Student experiences in research
CCWT's fall conference offers higher education professionals a chance to make meaningful connections with colleagues while gaining practical knowledge and skills. Laurie, from UW-Milwaukee says, " CCWT's conferences have been fantastic in the past. Looking forward to this year again. They pack a ton of learning in such a short timeframe."
Session titles and descriptions will be added to the conference website over the next two weeks! Register today!
The Tuned In Labs team is hosting an introductory session for their train-the-trainer program on October 16th.
This training is a 90-minute interactive workshop designed to introduce the program and provide guidance for program implementation. Participants who attend the session will:
~Understand the program's rationale and its Radical Healing framework
~Learn the primary goal and anticipated outcomes of each program module
~Discover ways to implement the program with their students
This toolkit was designed to support students who are experiencing challenges due to adjusting to a new home, new campus, or new geographic region of the world. Feel free to share this with your students and/or adapt it for your use!
Click the image to see this toolkit.
Click here
to see other useful Tuned In toolkits.
Jang-Tucci Releases MGRI - Multiple Generator Random Interpreter Toolkit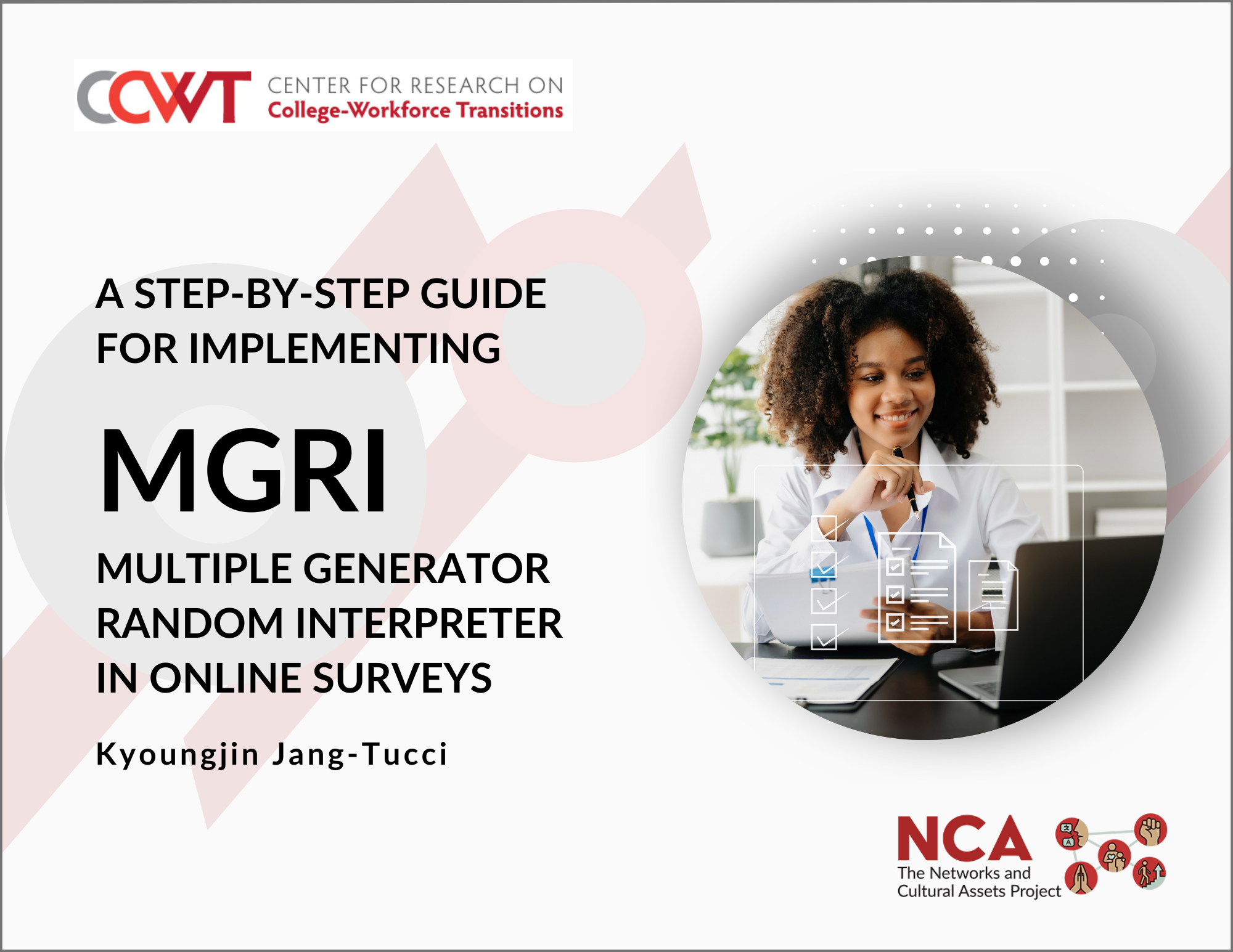 Kyoungjin Jang-Tucci
, a Graduate Student Project Assistant on CCWT's
Student Networks & Cultural Assets (NCA) Project
, developed a comprehensive step-by-step instruction guide to assist researchers in implementing MGRI, a technique found "more reliable than single generators when measuring size, density, and mean measures of network composition or activity" (
Marin & Hampton, 2007
). Jin presented her toolkit at the American Sociological Association Annual Meeting in Philadelphia in August. To learn more about the toolkit,
CLICK HERE
.
Tune In to Strive Out Train-the-Trainer Pilot Program Enters New Phase
After a successful launch of introductory facilitator training sessions this past summer, the Tuned In Labs (TIL) team is partnering with a small group of practitioners who will implement the Tune in to Strive Out Career Wellness Program to their students. Facilitators receive access to a private online portal containing a comprehensive facilitation manual, a student workbook, slide decks, and evaluation tools. The next phase commences with advanced training and deeper collaboration between the facilitators and TIL. We look forward to supporting them and are thrilled that the program will be available to more and more students!
Click here
to learn more about the program and how you can bring it to your campus!
CCWT Hires Project Assistant Dedicated to National Survey of College Internships
CCWT launched the National Survey of College Internships (NSCI) in October of 2020 in an effort to gain a better understand issues of access, program structure and student outcomes and experiences with college internships and work-based learning.
While doing similar research, Strada Education Network discovered the expertise of study author, Dr. Matthew Hora, and reached out to CCWT. Dr. Hora recognized that Strada had the infrastructure and capacity to move the survey from a limited number of institutions to a national study, and a collaborative relationship was born. Strada awarded CCWT with a grant to fund a Project Assistant dedicated that will work solely on analyzing NSCI data.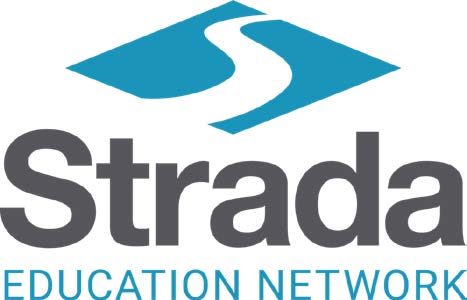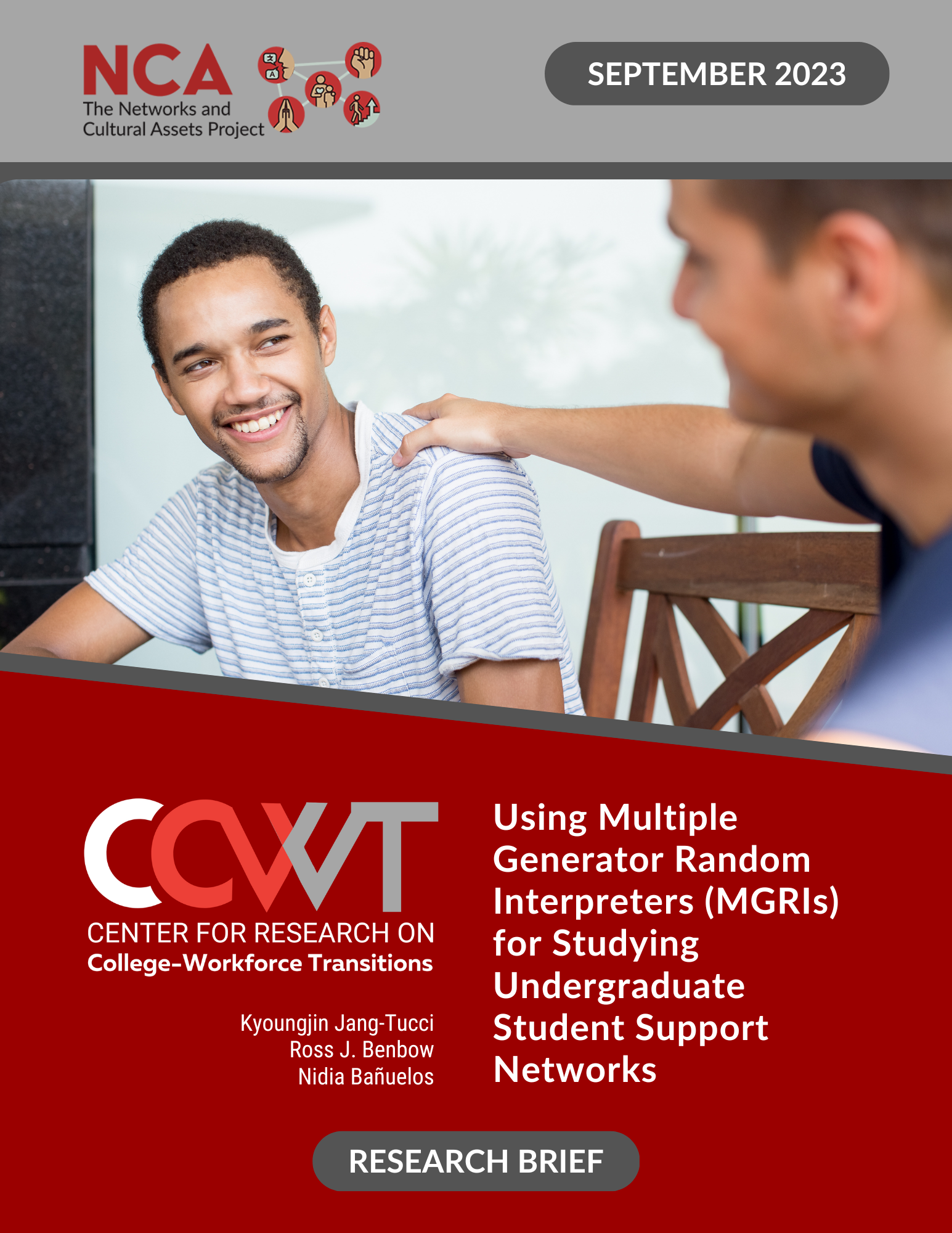 This research brief introduces the Multiple Generator Random Interpreter (MGRI; Marin & Hampton, 2007), a method for collecting personal or "ego" network data, as an alternative to traditional name generators and interpreters in social network research. The study focuses on: (1) How MGRIs are different from Traditional Name Generators and Interpreters (TNGIs), and (2) What new insights can be yielded from using MGRIs when assessing college students' support networks. It answers with a review of social network literature, and then focuses on describing research methods and empirical evidence from two studies conducted of Latino/a/x/e (hereinafter "Latine") college students in two U.S. states. It conclude with insights from analyses and links to resources for implementing MGRIs in online surveys.
Using the Community Cultural Wealth framework (CCW) – a theory focused on strengths within Communities of Color (Yosso, 2005) – this study examines survey responses from Latine STEM majors across the University of Texas System and measures important contours of Latine STEM students' social networks, including the features of these social networks, the forms of CCW students possess in their social networks, and the relationships that exist between students' networks, science identity, and sense of belonging.
This paper examines the potential role of a specific type of instructor attribute – that of prior experience in non-academic workplaces that is theorized to be associated with students' acquisition of skills known variously as "soft," "non-cognitive" or "transferable" (Deming, 2017; Pellegrino & Hilton, 2002). Study authors address how culture is conceptualized in higher education in general, and in studies of faculty teaching in particular, especially the unit of analysis wherein cultural elements reside and then change (or not) over time.
Journal Articles
6.2023.2241330
2235252
CCWT & Co-Director Hora Mentioned in WaPo Article on Unpaid Internships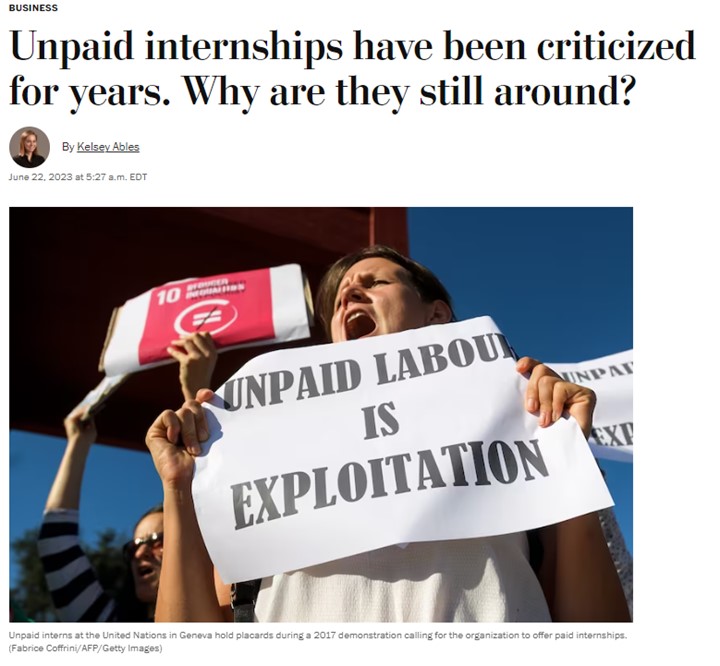 Badger Herald Features Story Quoting Dr. Matthew Hora about Career Readiness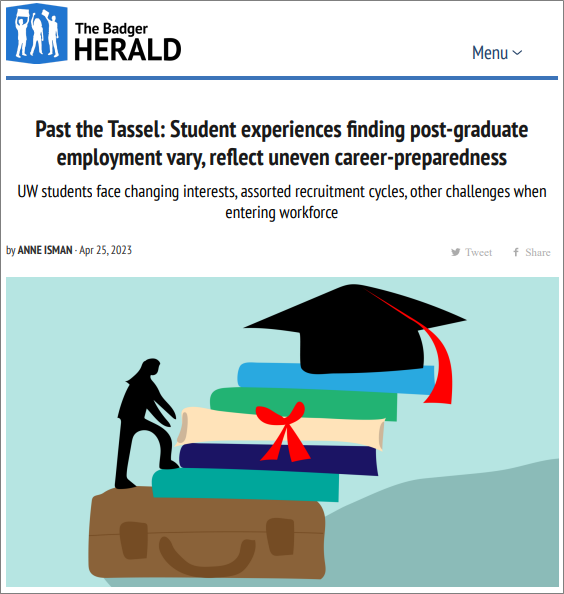 Anne Isman consulted students, faculty, and research studies for her April story in the Badger Herald that covered the concerns students have regarding their varying degrees of preparedness when they graduate from college.
Read Anne's article
to learn more.
College Internship Study Cited in LinkedIn Article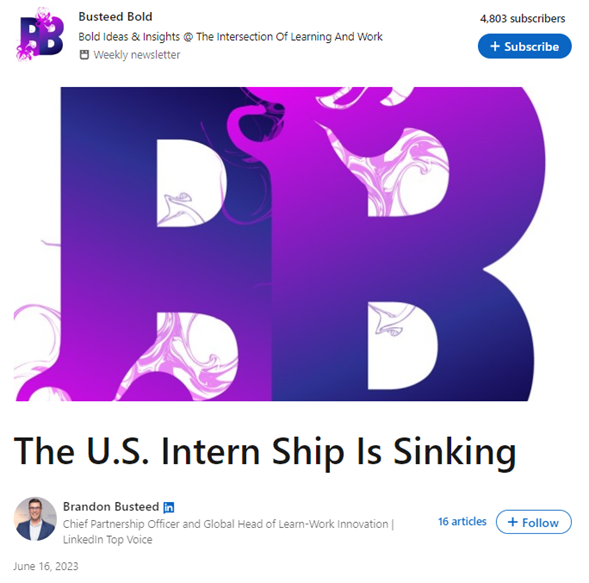 Brandon Busteed, Chief Partnership Officer and Global Head, Learn-Work Innovation at Kaplan, cited CCWT's College Internship study in his article
The U.S. Intern Ship Is Sinking. What will we do about it?
The article discusses the decline in internships overall but especially during and after the pandemic and the need for work-based learning to prepare students for the workplace.
The Center for Research on College-Workforce Transition receives funding from
the National Science Foundation and the Bill & Melinda Gates Foundation.
All research findings and opinions are that of the study authors and/or empolyees of the
Center for Research on College-Workforce Transition and should not be attributed to those two organizations.
The mission of CCWT is to develop research tools, evidence, and educational programs that promote the career development and wellness of students as they seek post-graduate success. In this work, CCWT seeks to amplify the voices and interests of students of all ages, especially those historically marginalized in higher education, with the ultimate aim of facilitating institutional and societal change.
Center for Research on College to Workforce Transitions (CCWT)
Division of Continuing Studies
21 N. Park St., Madison, WI 53715